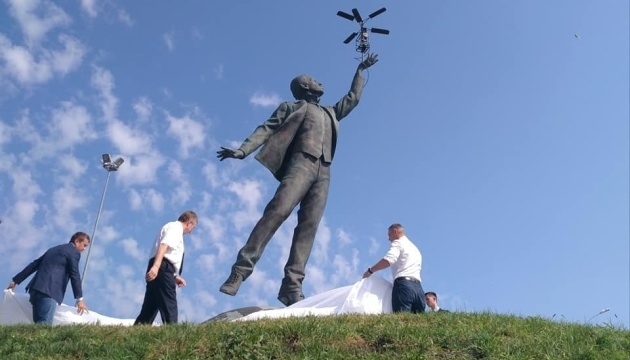 Klitschko unveils monument to Igor Sikorsky near Kyiv International Airport. Photos, video
Kyiv Mayor Vitali Klitschko has unveiled a monument to famous aircraft designer Igor Sikorsky near the Igor Sikorsky Kyiv International Airport (Zhuliany).
"Today, on the Day of Ukrainian Aviation, we take another step to perpetuate the memory of a prominent Kyiv resident. We unveil a monument to the world-renowned aircraft designer Igor Sikorsky," Klitschko said, kiev.klichko.org reports.
Увічнений у бронзі Ігор Сікорський тепер зустрічає киян і гостей в аеропорту, що носить його ім'я. pic.twitter.com/7lqVCLphRz

— Віталій Кличко (@Vitaliy_Klychko) August 31, 2019
The mayor of Kyiv thanked the patrons who supported the erection of the monument.
The author of the monument is young sculptor Volodymyr Zhuravel.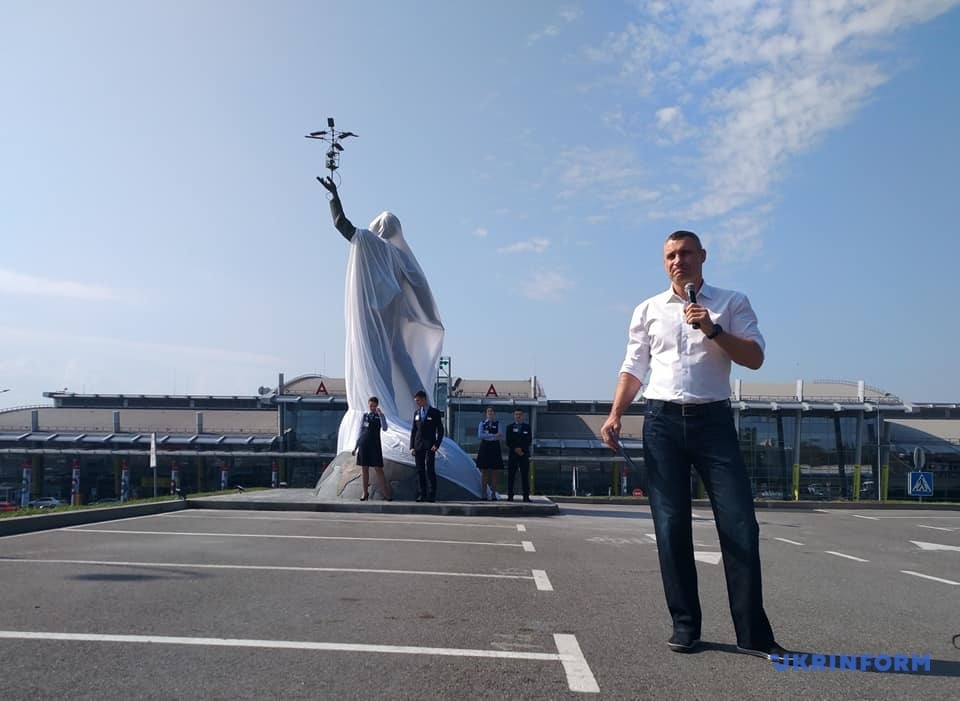 Kyiv-born Igor Sikorsky was an aviation pioneer in both helicopters and fixed-wing aircraft.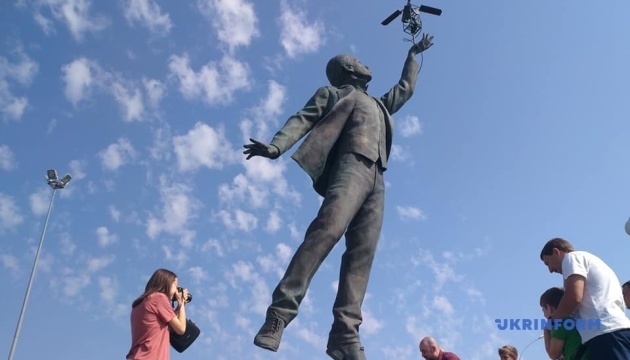 After immigrating to the United States in 1919, Sikorsky founded the Sikorsky Aircraft Corporation in 1923 and developed the first of Pan American Airways' ocean-conquering flying boats in the 1930s. In 1939, Sikorsky designed and flew the Vought-Sikorsky VS-300, the first viable American helicopter, which pioneered the rotor configuration used by most helicopters today. Sikorsky modified the design into the Sikorsky R-4, which became the world's first mass-produced helicopter in 1942.
ol