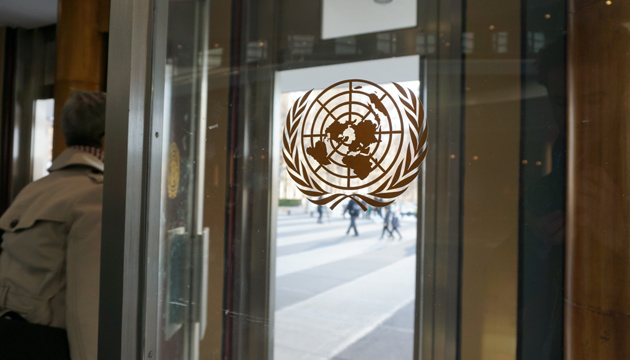 Ukraine at UN tells about religious oppression in territories temporarily occupied by Russian Federation
The occupation authorities of the Russian Federation flagrantly violate the freedom of conscience and religion in the temporarily occupied territories of Crimea and Donbas, persecuting believers of all denominations except for the Moscow Patriarchate.
Chargé d'affaires a.i. of Ukraine to the United Nations Yuriy Vitrenko made a corresponding statement at the UNSC Arria-formula meeting on advancing the safety and security of persons belonging to religious minorities in armed conflict.
"The ongoing Russian aggression against my country and temporary occupation of parts of Ukrainian territory are accompanied by systemic discriminatory acts, persecutions and tortures, which flagrantly violate human rights of Ukrainian citizens on religious grounds," Vitrenko said.
According to the Ukrainian diplomat, the Russian occupying authorities in Crimea, as well as in some parts of Donetsk and Luhansk regions, launched a broad campaign against Ukrainians on the grounds of their religion or beliefs.
Vitrenko quoted the findings of the UN Human Rights Monitoring Mission in Ukraine, saying that "all faith traditions, except for the Orthodox Church of the Moscow Patriarchate, appear to be targeted by the armed groups through the persecution and detention of clergy members and believers, as well as the seizure of church property."
"Russian occupation authorities in Donbas even invented so-called legalization – the replication of the Russian one, requiring all religious organizations, except the Orthodox Church of the Moscow Patriarchate, to undergo re-registration. So far, due to these illegal requirements, more than 1000 religious groups – recognized under Ukrainian law – are not able to function in the occupied Donbas," the Chargé d'affaires a.i. of Ukraine to the United Nations said.
As for Crimea, in 2017 the UN Human Rights Monitoring Mission reported that before the occupation of peninsular in 2014, there were 2083 religious organizations; as of September 2017 only 722 survived mentioned campaign, he noted.
The diplomat added that the situation in Crimea further deteriorated over the past two years. "Massive raids against Muslims, carried out by the occupying power, resulted in dozens of arrests and detentions of innocent people under false accusations. The Orthodox Church of Ukraine is being permanently pressed out of the occupied peninsular," Vitrenko said.
ol