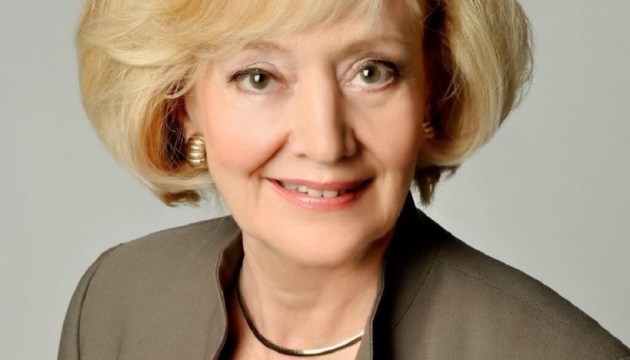 UWC thanks Canadian senator of Ukrainian origin for unwavering support to Ukraine
The Ukrainian World Congress congratulated Canadian Senator Raynell Andreychuk on her birthday and thanked for her support to Ukraine and Ukrainians.
"Best wishes to Senator Raynell Andreychuk - health, happiness and continued success for years to come! August 14, 2019, Senator Raynell Andreychuk officially retired from the Senate of Canada on her 75th birthday. The Ukrainian World Congress takes this opportunity to say "Congratulations!" on a stellar career dedicated to the promotion of human rights and justice in Canada and throughout the world, and "Thank you!" for the unwavering commitment and support of Ukraine, the global Ukrainian community, including the Ukrainian community in Canada," the Ukrainian World Congress posted on Facebook.
As noted, Senator Andreychuk's achievements include recognition in Canada of the Holodomor as an act of genocide against the Ukrainian people and the establishment of Holodomor Memorial Day. Most recently, the Senator sponsored a bill enabling the Government of Canada to impose sanctions against perpetrators of internationally recognized human rights.
Canadian politician, lawyer and diplomat has been an active member of the Canada-Ukraine Parliamentary Friendship Group and has led four Observer Missions to Ukraine. Senator Andreychuk also served as Chair of the Ukraine-NATO Inter-parliamentary Council of the NATO Parliamentary Assembly.
Senator Andreychuk is a recipient of the UWC St. Volodymyr the Great Medal.
As the New Pathway reports, the Senator turned 75 years old on August 14. She was born in Saskatoon in a family of Canadian Ukrainians.
ol