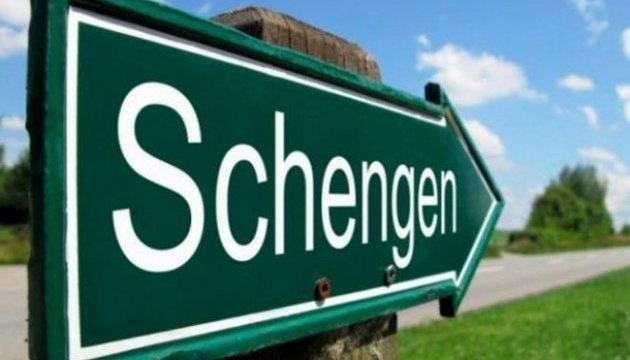 Schengen visa applications in Ukraine remain large despite visa-free regime
Despite the abolition of visa requirements for short-term travels to Schengen area in June 2017, the number of Schengen visa applications from Ukrainians remains relatively large.
These are the results of the generalized official statistics for 2018 from consular divisions of the embassies of the Schengen area member states in Ukraine provided by SchengenVisaInfo, an Ukrinform correspondent reports.
"According to official figures, Schengen embassies in Ukraine collected 191,726 uniform visa applications in 2018. Despite that in comparison to 2017, it represented a decline of 73%, it was still a high number," the experts say.
Statistically, the Czech Republic shared the vast majority of Schengen visa applicants in Ukraine. As shown in the statistical report, the Czech Republic embassies in Kyiv and Lviv collected 120,008 uniform visa applications altogether in 2018. This is to say they accounted for 66% of all visa applicants in Ukraine last year.
As noted, other Schengen embassies which dealt with a relatively high number of Schengen visa applications in Ukraine were Poland, Hungary, Lithuania and Germany.
Of the total Schengen uniform visa applications, 8,943 applicants, or 4.7%, were denied a visa.
Following the decision of the EU in 2017 to abolish visa regime, around 2 million residents of Ukraine have benefited from such policy.
ol