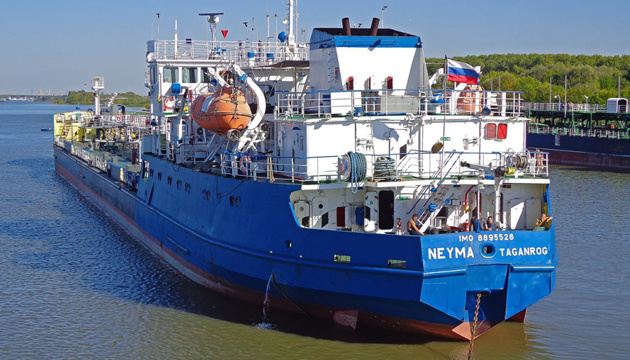 Ukrainian court arrests Russian tanker Neyma
Odesa's Prymorsky District Court has arrested Russian tanker Neyma, Ukraine's chief military prosecutor Anatoliy Matios has said.
"Following the consideration of a respective petition, the court has arrested the said vessel, together with the documents seized during the search," he wrote on his Facebook page on Tuesday, July 30.
Matios denied reports in the Russian media that Ukrainian law enforcement officers had allegedly illegally conducted investigative actions on this vessel without the permission of a Russian consul.
"According to the norms of the existing international treaties ratified by both Russia and Ukraine, there is no need to obtain the consent or permission of a representative of a diplomatic mission or consular post of a foreign country to carry out investigative actions on the territory of Ukraine on sea or river transport," he said.
On July 24, 2019, the Russian-flagged tanker Nika Spirit entered the Ukrainian port of Izmail. According to the Equasis international information system, the vessel was identified as the tanker Neyma that blocked the Kerch Strait on November 25, 2018, when Russian security forces fired at and captured three Ukrainian warships and 24 crewmembers. Three Ukrainian seamen were wounded in the attack.
The Ukrainian Security Service (SBU) and the Military Prosecutor's Office detained the tanker Neyma on July 25. The investigation established that Russian owners had renamed the vessel Nika Spirit.
After investigative actions were conducted, the SBU allowed the tanker's crew to return home. The tanker itself was recognized as material evidence.
op