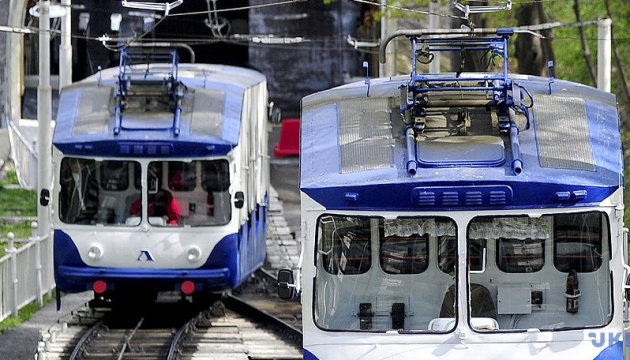 Kyiv Funicular closed for routine maintenance
Kyiv Funicular was closed for annual maintenance from July 22, the press service of the Kyivpastrans municipal enterprise has reported.
"The funicular was closed for an annual technical inspection from today until August 23. We need to carry out a planned inspection and repair of traction motors, brakes, pantographs, door mechanisms. We also plan to upgrade and replace floor and ceiling covering, communication facilities," the company said.
The funicular connects Old Kyiv and Podil. The funicular line consists of two stations and is managed by the Kyivpastrans municipal enterprise.
The funicular was built during 1902-1905.
op