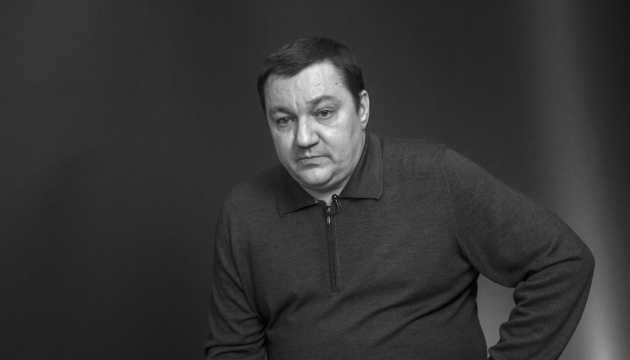 Ukrainian MP Tymchuk dies in Kyiv
People's Front MP Dmytro Tymchuk, the coordinator of the Information Resistance group and a military journalist, died in Kyiv on Wednesday, June 19, MP Anton Gerashchenko has reported on his Facebook page.
"One hour ago, at home, while cleaning an award gun, patriot of Ukraine and my friend Dmytro Tymchuk sustained a fatal injury," he wrote.
According to Gerashchenko, an investigating team is working at the scene of the tragedy.
Tymchuk was born in Chita (USSR) in 1972. He spent his childhood in the German Democratic Republic, where his father served as a member of a group of Soviet troops in 1978-1983.
He graduated from Berdychiv Polytechnic College. In 1995, he graduated from the Department of Military Journalism at Lviv Military and Political College.
In 1995-1997, he served in air defense forces. From 1997 to 2000, he worked at the headquarters of the National Guard of Ukraine.
From 2000 to 2012, Tymchuk worked in various departments of the Ukrainian Defense Ministry.
From March 2, 2014, Tymchuk worked as coordinator of the Information Resistance group, with its task to receive, process (verify) and spread information about Russia's invasion of Ukraine. The main purpose of the group is to provide facts in response to the lies of Russian propaganda and create a real picture of events in the information space.
op