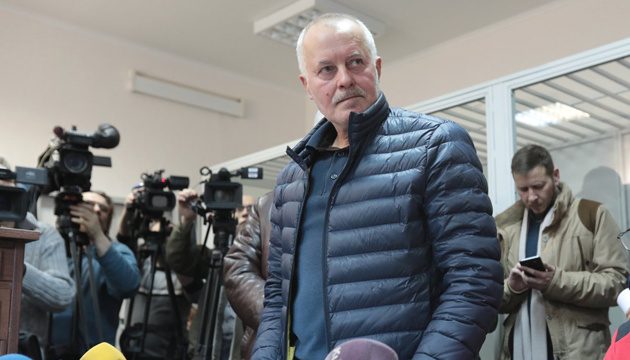 High treason suspect Zamana released from custody
Kyiv Court of Appeal has decided to release former Chief of the General Staff of the Ukrainian Armed Forces Volodymyr Zamana from custody, according to a post on Zamana's page on Facebook.
"Colonel-General Volodymyr Zamana has been freed. The Court of Appeal has just abolished a Pechersk court ruling and released the general!" the post reads.
At the same time, the court ordered Zamana to come at each request of an investigating prosecutor or investigating judge.
The full text of the ruling will be made public on May 29 at 16:00, the court said.
On February 25, the military prosecutor's office and the Security Service of Ukraine (SBU) detained Colonel-General Zamana under Part 1, Article 111 of the Criminal Code of Ukraine (high treason) without the possibility of posting bail.
Zamana served as chief of the General Staff of the Ukrainian Armed Forces from February 2012 until February 19, 2014. From February 22 to June 2014, he was the Verkhovna Rada's commissioner supervising the activities of the Ukrainian Defense Ministry.
op