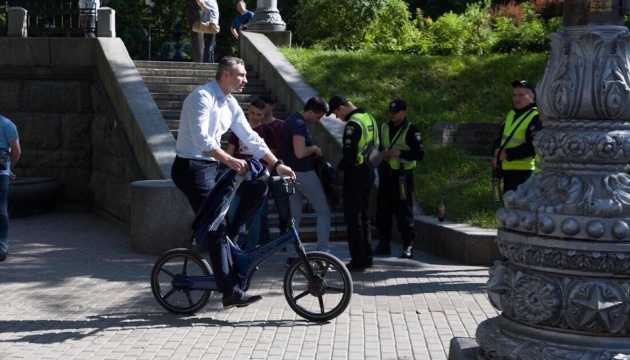 Klitschko to open pedestrian bridge in Kyiv on May 25
Kyiv Mayor Vitali Klitschko will open a pedestrian and bicycle bridge connecting the Volodymyr Hill Park with the People's Friendship Arch on the occasion of the Day of Kyiv on May 25, the mayor's press service has told Ukrinform.
The event is due to start at 20:00.
The bridge will connect two tourist routes - the Volodymyr Hill Park and the Khreshchaty Park - and will serve exclusively for pedestrians and cyclists.
It will be approximately 210 meters long and from 6 to 14 meters wide. The bridge will be made of concrete, iron, and glass. The architectural and planning part of the bridge construction project foresees walking and cycling paths, observation decks, modern lighting, and video surveillance.
op