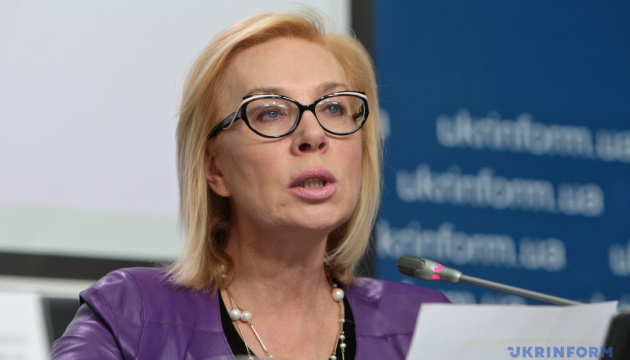 Denisova to oversee issue of eight Ukrainian servicemen detained in occupied Donbas
Verkhovna Rada Human Rights Commissioner Liudmyla Denisova has taken control over the issue of the whereabouts of eight Ukrainian servicemen from the Ukrainian Joint Forces who were captured near the village of Novotroitske in occupied Donbas on May 24.
She wrote this on Facebook.
"We are clarifying information on the whereabouts of eight Ukrainian servicemen from the Joint Forces who on May 24 found themselves in the temporarily occupied territory near the settlement of Novotroitske. Respective information has been included in the single register of pretrial investigations over a criminal offense committed under Part 2, Article 146 of the Criminal Code of Ukraine," she wrote.
Denisova also said that in order to find out all the circumstances of the incident and measures that are being taken for the release of the military, she had appealed to the head of the main directorate of the Law Enforcement Military Service in the Ukrainian Armed Forces, Ihor Kryshtun, and to the Joint Center for Coordination of Search, Release of Captives, Hostages and Location of Missing Persons in the Area of the Joint Forces Operation. "I keep control of this situation," the ombudsman wrote.
op