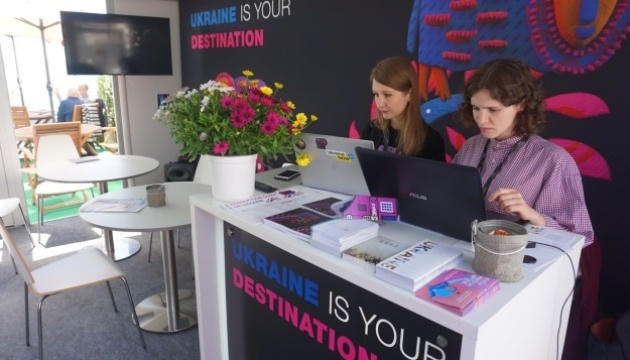 Ukrainian pavilion opens at Cannes Film Festival. Photos
The Ukrainian national pavilion has officially opened at the Marché du Film annual international film market at the Cannes Film Festival.
"At the Ukrainian pavilion the film industry professionals from all over the world get acquainted with printing and video materials of Ukrainian recent movies, get information about our film industry, analytical and statistical materials about Ukrainian film market and legislation in the field of cinema," the press service of the Ukrainian State Film Agency reports.
The meetings of Ukrainian producers with current and potential foreign partners are held at the pavilion. Its slogan this year is # UkraineIsYourDestination.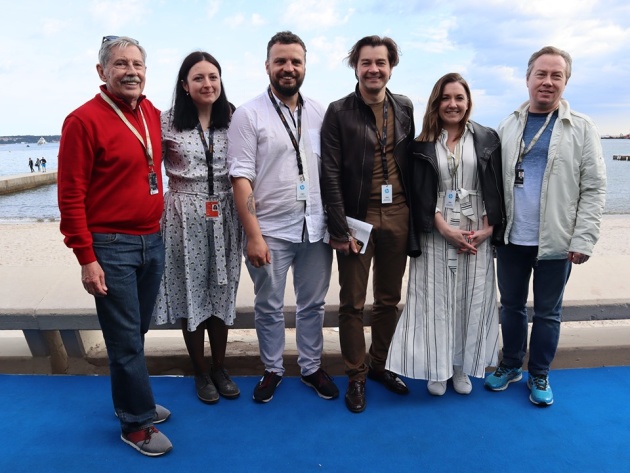 The stands of the Ukrainian pavilion are decorated with motives of paintings by Ukrainian folk artist Maria Prymachenko.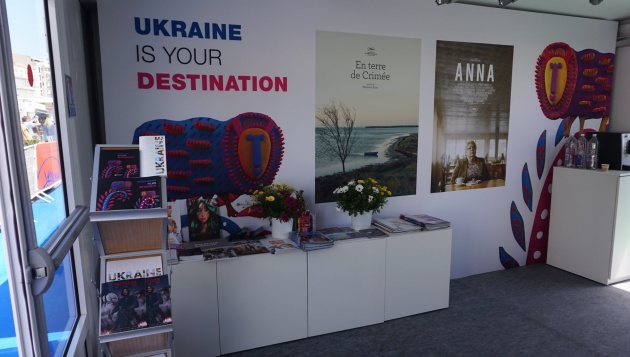 Ukrainian Culture Minister Yevhen Nyshchuk, Chairman of the Ukrainian State Film Agency Pylyp Ilyenko, Director General of the Molodist Kyiv International Film Festival Andriy Khalpakhchi, Executive Director of the Ukrainian Cultural Foundation Yulia Fediv and dozens of Ukrainian filmmakers have already visited the pavilion.
The Ukrainian national pavilion will be open till the closure of the film market on May 25.
Photo credit by Ukrainian State Film Agency
ol