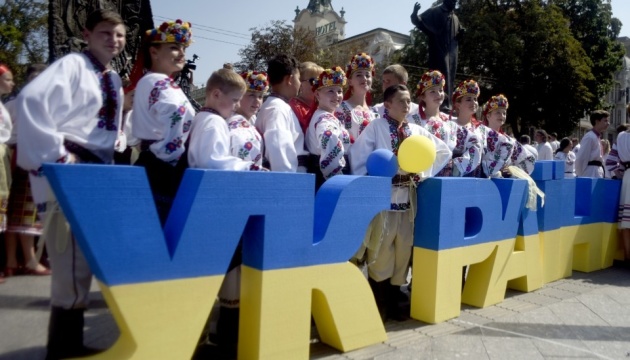 Ukrainians celebrate day of national embroidered shirt
Today, on the third Thursday of May, Ukrainians traditionally celebrate Vyshyvanka Day, the day of the national embroidered shirt.
It is not a public holiday but is celebrated in Ukraine and abroad by Ukrainians and foreigners who are fond of Ukrainian culture.
The action dates back to the initiative of students of the History, Political Science and International Relations Department of the Yuri Fedkovych Chernivtsi National University. In 2006, they proposed dedicating one day in a year to Ukrainian embroidered shirt.
Ukrainian embroidered shirt vyshyvanka, along with the Ukrainian traditional Easter egg pysanka, is one of the brightest symbols of Ukrainian culture. Besides, wearing an embroidered shirt, one demonstrates not only its beauty and uniqueness but also confirms belonging to the everlasting Ukrainian cultural tradition.
ol