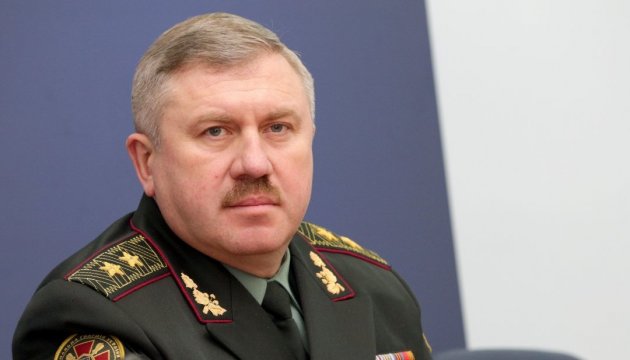 NABU detains former National Guard commander Allerov - journalist
Employees of the National Anti-Corruption Bureau of Ukraine (NABU), under procedural control of the Specialized Anti-Corruption Prosecutor's Office (SAPO), have detained former Commander of the National Guard of Ukraine Yuriy Allerov, journalist Yuriy Butusov has reported on Facebook.
"Searches are underway at the main directorate of the National Guard of Ukraine, at Allerov's home, and in a number of private companies that entered into an agreement with the National Guard of Ukraine. The subject of the case has long been known - the purchase of apartments of the National Guard of Ukraine in Pechersk that were exchanged for housing of unequal worth on the outskirts of Kyiv," he wrote.
A criminal case was one of the important reasons for Allerov's dismissal as National Guard commander, according to the journalist. About a year ago, Allerov had a conflict with Ukrainian Interior Minister Arsen Avakov who demanded the former's resignation, but according to the law, the National Guard commander can be dismissed only with the consent of the minister and the president. The confrontation between Avakov and President Petro Poroshenko prevented some sort of coordinated staff policy. "In general, the Interior Ministry will not protect Allerov. Petro Poroshenko supported Allerov's dismissal and the appointment of Mykola Balan, lobbied by Avakov, as acting [commander] only after [Poroshenko's] defeat in the elections, because he did not assume any commitments to protect Allerov," Butusov wrote.
Butusov also suggested that the court would soon release Alerov on bail.
The investigation is also studying the circumstances of other dubious state purchases conducted by the National Guard of Ukraine.
op