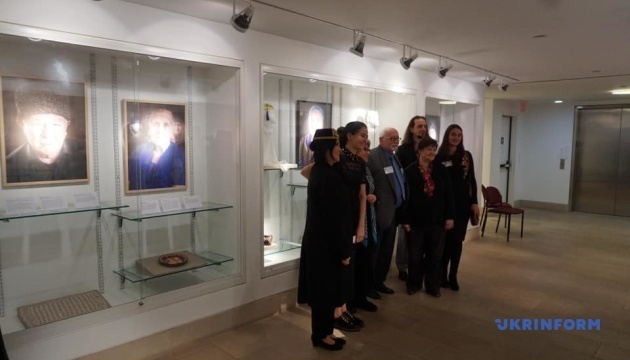 Exhibition dedicated to 75th anniversary of deportation of Crimean Tatars opens in New York. Photos
On Saturday, May 4, the exhibition Faces of the Crimean Tatar Deportation 75 Years Later opened in the Ukrainian Museum in New York featuring the photos of eyewitnesses to the tragic events of 1944.
"I come up with an idea that the best way to tell about this complicated story, deportation, is to show the portraits of people through visual art," said author of the idea, editor-in-chief of the Ukrayinska Pravda online newspaper Sevgil Musayeva, an Ukrinform correspondent reports.
According to her, the idea of creating an exhibition originated from an understanding of how few people abroad know about the history of the Crimean Tatar people.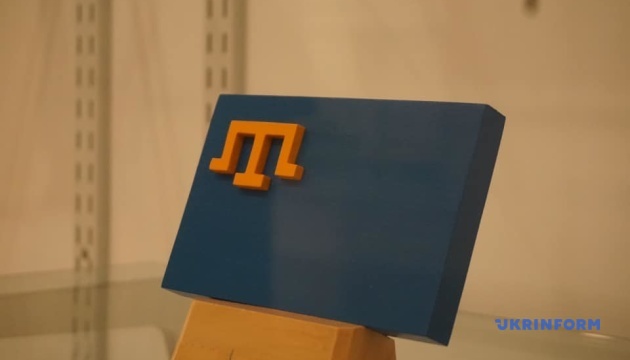 The portrait photos of witnesses to the deportation were taken by talented Crimean Tatar photographer Zarema Yaliboylu, who visited the peninsula in March 2019.
"She traveled to Crimea especially for this purpose and was taking photos there for two weeks. Her visit coincided with a new wave of arrests of Crimean Tatars... All of them, old and young, are overly concerned about this. Even in these portraits, in their eyes, you can see anxiety, sadness, pain," Musayeva said.
According to her, the exhibition will last until September. Afterwards, it is planned to present the exhibition in Canada and later in Kyiv. Musayeva said that the idea was implemented thanks to the cooperation of the team members in Kyiv, New York and Cambridge, as well as with the assistance of the Crimean House and Alim Aliyev, the Ukrainian Museum in New York.
In conclusion, she added that the events of the past five years had brought the Crimean Tatars and Ukrainians together, helped to overcome the bygone prejudices of peoples against each other.
"Now the Crimean Tatars are also forced to leave Crimea due to oppression, political repressions against youth and members of the Mejlis... This is sad. On the eve of the 75th anniversary, we again reflect on the fact that the tragic history of the Crimean Tatars repeats, unfortunately," Musayeva summed up.
ol