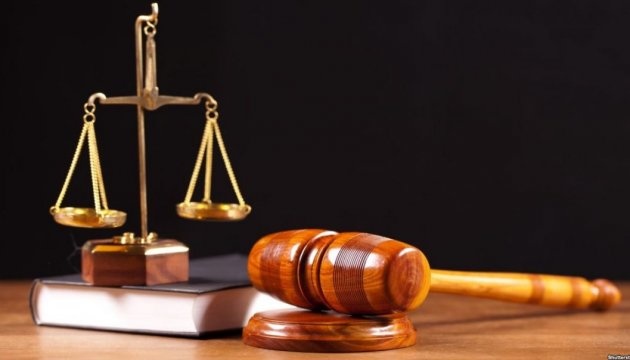 ITLOS to hear Ukraine's lawsuit against Russia on May 10-11
The International Tribunal for the Law of the Sea (ITLOS) has announced on its official website that it will hold a hearing on May 10-11 in the case on the application of provisional measures to Russia due to the violation of the immunity of three Ukrainian naval vessels and their crew members.
"By Order dated 23 April 2019, the President of the Tribunal, Judge Jin-Hyun Paik, fixed 10 and 11 May 2019 as the date for the hearing in the Case concerning the detention of three Ukrainian naval vessels (Ukraine v. Russian Federation)," the statement reads.
It notes that the hearing will be held in the main courtroom of the Tribunal and is open to the public.
Ukraine's Deputy Foreign Minister Olena Zerkal said on April 23 that a public hearing had been scheduled for May 10-11.
On April 16, Ukraine submitted a request to the International Tribunal for the Law of the Sea for the prescription of interim measures under article 290, paragraph 5, of the United Nations Convention on the Law of the Sea in a dispute between Ukraine and the Russian Federation concerning "the immunity of three Ukrainian naval vessels and the twenty-four servicemen on board."
On November 25, 2018, Russian border guards fired on and seized three Ukrainian naval vessels that were on a voyage from Odesa to Mariupol, as well as their crews. Twenty-four Ukrainians were captured, and three of them were injured.
A Russian-controlled "court" in the occupied Crimea arrested all detained Ukrainian soldiers for allegedly illegally crossing the Russian border. They are now being held in a pre-trial detention center in Moscow.
On January 24, 2019, the Parliamentary Assembly of the Council of Europe adopted a resolution officially demanding that Russia treat Ukrainian seamen captured in the Kerch Strait in accordance with the Geneva Convention relative to the Treatment of Prisoners of War.
op