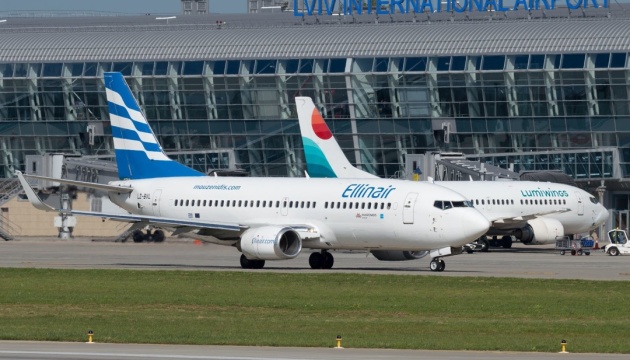 Ellinair increases frequency of flights from Lviv to Thessaloniki and Heraklion
Greek airline Ellinair will double the number of flights from Lviv to Thessaloniki and Heraklion starting from June 2.
"For the 2019 summer flight season, the Ellinair has almost doubled the frequency of its flights on the routes Lviv-Thessaloniki (on Thursdays and Sundays from 02 June 2019 with a frequency of 7-10-14 days) and Lviv-Heraklion (on Mondays and Thursdays with a frequency of 10-11 days)," the Lviv International Airport posted on Facebook.
Such a decision is linked with the growing popularity of Greek destinations among Ukrainian tourists and the increase in sales of tours to Greek resorts compared with the same period last year.
It is noted that the airline offers Ukrainian passengers free transportation of cabin baggage and hand luggage, meals and drinks on board, free flight for kids under 2 years old, as well as free transfers to each flight from all regional centers of western Ukraine (Uzhgorod, Chernivtsi, Ivano-Frankivsk, Lutsk, Rivne, Ternopil, Khmelnytskyi).
ol