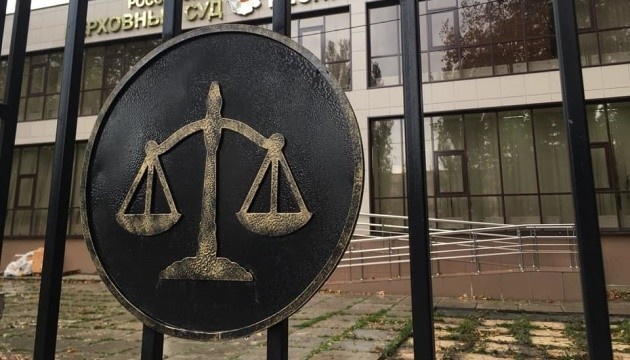 Court in occupied Simferopol arrests 9 of 24 detained Crimean Tatar activists
A court in the occupied Simferopol arrested four more Crimean Tatar activists suspected of involvement in the activities of the Hizb ut-Tahrir, which is recognized in Russia and the annexed Crimea as a terrorist organization.
This was announced by Seyran Murtaza's lawyer, Ayder Azamatov, Crimea.Realities reports.
Erfan Osmanov, Seyran Murtaza, Server Gaziyev and Medzhit Abdurakhmanov were assigned a pre-trial restriction in form of detention in a remand prison in Simferopol until May 15.
"The defense petitioned for house arrest. We planned to submit to court the documents on a house so that there were grounds for choosing an appropriate pre-trial restriction. However, the court rejected petition and, at the investigator's request, arrested my client for one month and 19 days, until May 15," the lawyer said.
Earlier, the Kyivsky District Court of Simferopol arrested five Crimean Tatars: Tofik Abdulgaziyev, Rustem Seytkhalilov, Akim Bekirov, Farkhat Bazarov and Seytveli Seytnabdiyev. Russian security officers conducted searches in their houses on Wednesday morning.
The court hearings in the cases of the rest 11 Crimean Tatars, who were arrested within the framework of the second Simferopol's "Hizb ut-Tahrir case", are scheduled for March 28.
As reported, on the morning of March 27, the officers of the Federal Security Service of the Russian Federation, the Ministry of Internal Affairs of the Russian Federation and the National Guard of the Russian Federation conducted searches in at least 25 houses of Crimean Tatars in the annexed Crimea within the framework of criminal cases, which had been opened against several residents of Crimea suspected of participating in the activities of the Hizb ut-Tahrir religious organization banned in Russia.
ol