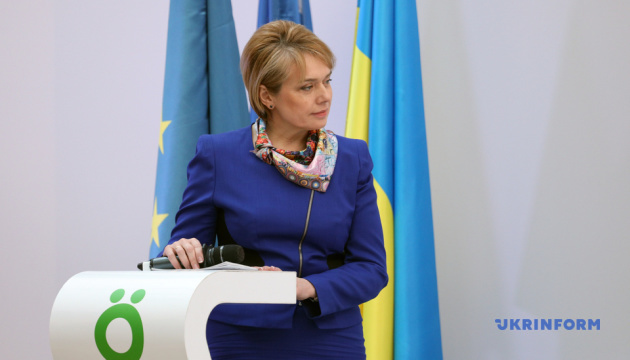 Ukraine, Finland launching joint project to support New Ukrainian School
Ukraine and Finland are launching a joint four-year project to support the reform of the New Ukrainian School.
The presentation of the project titled "Learning Together" took place as part of the Day of Finnish Education in Kyiv on March 15, according to an Ukrinform correspondent.
"First of all, what unites us with Finnish education is values. We want and have already laid in the foundation of reform the interest and support of every child. We proceed from the fact that every child has a sense of dignity, potential that can be developed. And we have to find a way to support every child. [...] Our colleagues, Finnish experts, are united with us in this goal. There's a big four-year project that we are starting today, and Finland is investing its own resources in this project because it believes that we stand on this position of values," Ukraine's Education and Science Minister Lilia Hrinevych said at the presentation of the project.
The project is funded by the Ministry for Foreign Affairs of Finland and implemented by FCG International in cooperation with the University of Helsinki. The project is aimed at improving the quality of education and public perception of Ukrainian education.
In particular, support will be provided to improve the skills of teachers under the curriculum "New Ukrainian School." Assistance will also be provided to educational institutions in working out modern curricula. The project foresees the joint development of a new communication strategy of the Ministry of Education and Science of Ukraine for raising awareness of the general public about the concept of the New Ukrainian School. Support will also be provided in developing modern teaching materials, including for pupils with special needs, developing school leadership, and working out standards for school leadership.
The project is implemented as part of an agreement between Ukraine and Finland, which was ratified in 2018. The document envisages EUR 6 million as gratuitous assistance for the implementation of the priorities of the New Ukrainian School. Separately, EUR 2 million has been earmarked by the European Union for teaching Ukrainian as a foreign language for students - representatives of national linguistic minorities.
op