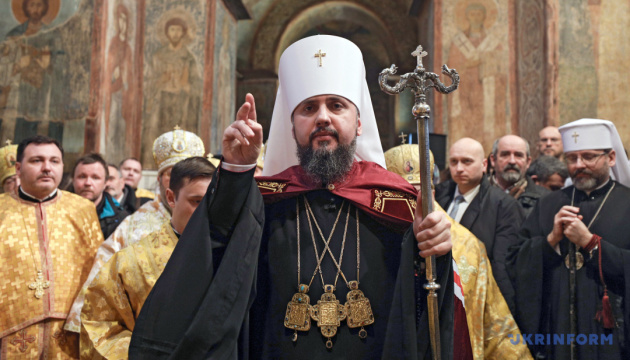 About 400 UOC-MP parishes joined Orthodox Church of Ukraine - Epiphanius
Almost 400 parishes of the Ukrainian Orthodox Church of the Moscow Patriarchate (UOC-MP) have decided to join the Orthodox Church of Ukraine (OCU), Metropolitan of Kyiv and All Ukraine Epiphanius has said in an interview with BBC News Ukrainian.
"As far as I know, there are already about 400 parishes that have not only expressed their desire but have held a general constituent assembly where the decision was made with a majority of votes to join the OCU," Metropolitan Epiphanius said.
Responding to the remark that 400 parishes are just over 3% of the 12,000 parishes of the UOC-MP, he expressed confidence that it was unnecessary to speed up the transition process.
"This process is gradual, and I adhere to the position that we must not measure this with time and quantity. This process should be gradual, peaceful, voluntary. The basis is not quantity but the absence of conflict or war. We have no right to incite another religious front in Ukraine. We have enough war in the east. If we open the religious front inside the country, then this can end very sadly for the Ukrainian state. [...] There is no need to take into account the figures and set chronological frames," the primate of the Orthodox Church of Ukraine said.
op