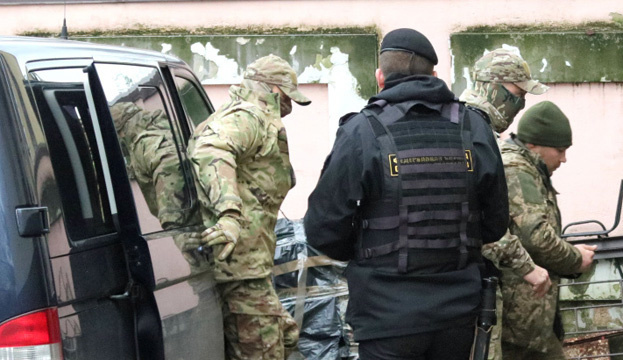 FSB interrogates two captured Ukrainian sailors – lawyer
Investigators of the Russian Federal Security Service (FSB) have interrogated Ukrainian sailors Mykhailo Vlasiuk and Yuriy Bezyazychny, who were captured by Russian military off the coast of Crimea, lawyer Nikolai Polozov has said on Facebook.
"Investigative actions were carried out yesterday [on February 4] with prisoner of war Mykhailo Vlasiuk and today [on February 5] with Yuriy Bezyazychny. Investigators of the investigative department of the Russian FSB conducted interrogations during which Vlasiuk and Bezyazychny once again declared that they are prisoners of war. During the interrogations the defense team provided a number of applications and petitions, including for the provision of telephone calls and meetings with relatives," the lawyer wrote on Tuesday, February 5.
According to him, investigators for almost two-and-a-half months did not give any permission to the Ukrainian military for meetings and telephone talks.
"Most often, persons dealing with criminal proceedings are abusing their right to give permits for meetings and calls, and they put the granting of such permits into direct dependence on obtaining the evidence necessary for the investigation," Polozov said.
On November 25 last year, Russian security forces seized three Ukrainian ships and their crew in the Kerch Strait when they were heading to Ukrainian ports in the Sea of Azov. Andriy Eider, 19, as well as Vasyl Soroka and Andriy Artemenko, were wounded when Russian servicemen opened fire on the Berdiansk vessel.