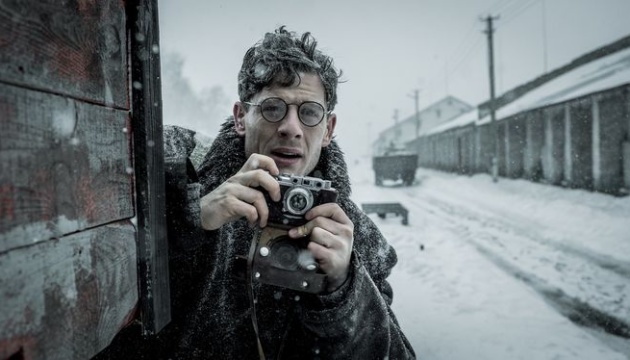 Culture minister Nyshchuk: Mr. Jones is first Ukrainian film about Holodomor of such scale
The premiere screening of historical thriller Mr. Jones will take place as part of the 69th Berlin International Film Festival competition on February 10.
"For us, participation in the competition program of one of the most influential film festivals in the world is really a great event. Mr Jones is an extraordinary project. It is a co-production with Polish and British partners directed by Agnieszka Holland. It tells about one of the biggest tragedies the Ukrainian people experienced - the Holodomor [man-made famine in Soviet Ukraine in 1932 and 1933 that killed millions of Ukrainians]," Ukrainian Culture Minister Yevhen Nyshchuk said during a press conference at the Ukrinform news agency.
The minister noted that the main character of the film, Welsh journalist Gareth Jones, is an example of humanity. In 1933, he ran risks, came to the Soviet Union and saw with his own eyes a large-scale crime - killing Ukrainians with man-made famine. The world did not want to hear the truth about that tragedy.
Nyshchuk added that several films about Holodomor had been released during the years of Ukraine's independence but there had been no work of such a scale, both in terms of quality and financing. The minister said that the budget of the picture was over UAH 262 million, of which almost UAH 26 million was Ukraine's share. The project involved domestic producers and actors.
The Ukrainian premiere screening of Mr. Jones is scheduled for late November 2019 to coincide with the Day of Remembrance of Holodomor Victims.
As reported, Mr. Jones is a real story of a young Welsh journalist, who left for the Soviet Union in 1933 to expose and convey to the world community the truth about the crimes of the Stalinist regime and the Holodomor in Ukraine. He told the world about those atrocities, but the Western politicians did not want to hear the inconvenient facts, and the reputable media did not support the journalist in his fight for the truth, while continuing to publish the alternative news created by Moscow.