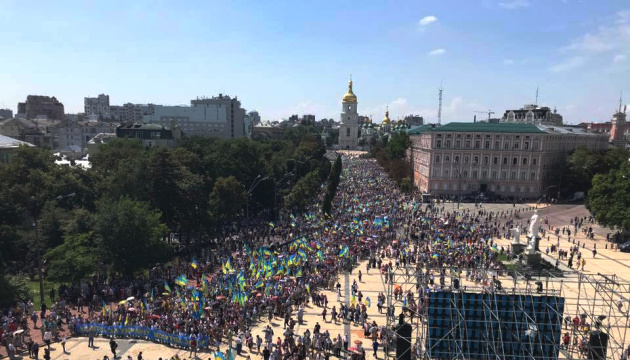 Ukraine remains 'partly free' country in 2019 - Freedom House
Ukraine remains a "partly free" country in 2019, whereas Russian-occupied Crimea has become a "not free" territory.
This is stated in a new annual report by Freedom House, an international human rights organization that deals with supporting and studying the state of democracy, political freedoms and respect for basic human rights in different countries of the world, according to Radio Free Europe/Radio Liberty.
In general, the level of freedoms in Ukraine has somewhat deteriorated, researchers note.
The authors also draw attention to the fact that Russia's occupation of Crimea has included targeted repression of Crimean Tatars and those who insist on maintaining their Ukrainian identity.
In addition to Ukraine, the section of "partly free" countries includes 59 other states and five territories.
The list of "not free" countries, among them Russia, includes only 50 countries, as well as eight territories. At the same time, there are 87 "free" countries and territories. In total, the report analyzed 209 countries and territories.
In general, between 2005 and 2018, the share of "not free" countries rose to 26 percent, while the share of "free" countries declined to 44 percent. The decline in democracy is linked, among other things, to a change in the balance of power at the global level - the influence of such undemocratic countries as China is growing.
The global decline in political and civil liberties has been recorded for the 13th consecutive year since 2005, according to a new Freedom House report entitled "Freedom in the World 2019."