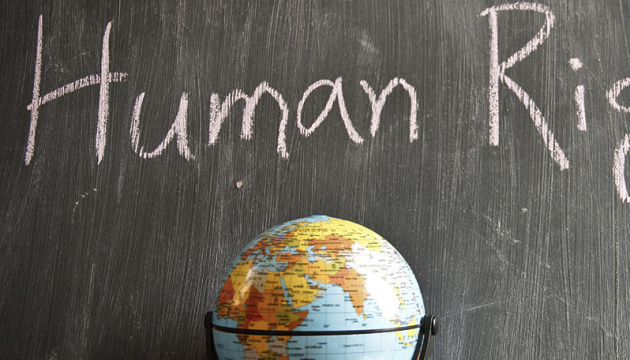 Human rights activists: More than 9,500 people evicted from Crimea
The Russian regime pursues a purposeful policy of colonization of the occupied Crimea, practicing the forced eviction of undesirable people from the territory of the peninsula.
The experts of the NGO "Regional Center for Human Rights" (RCHR) made the relevant statement at the PACE, an Ukrinform correspondent reports from Strasbourg.
According to the study "Crimea beyond the rules. Forced eviction of civilian population of the occupied territory by Russia", the so-called local "courts" ruled to evict 9,538 people from the territory of the peninsula.
"At the beginning of the occupation, the most mass scale way was the 'displacement' of Ukrainians and Crimean Tatars disloyal to the occupation authorities from the territory of the peninsula to the territory of mainland Ukraine," said Roman Martynovsky, the representative of the RCHR.
Moreover, according to the human rights activists, the Russian occupation authorities has continued to deport from the territory of Crimea the citizens of Ukraine, as well as of other countries, who were accused of "violating" the migration rules established by the regime.
Apart from Ukrainians, the citizens of Uzbekistan, Turkey, Georgia, Azerbaijan and other countries have been subjected to forced deportation.
At the same time, as the RCHR notes, Russia continues the colonization of the occupied Crimea by resettling the inhabitants of Russian regions to the peninsula.
The human rights activists call on the Council of Europe, PACE, other international organizations and national governments to toughen the sanctions against Russia over the violation of human rights regime in Crimea and the continued occupation of the peninsula.