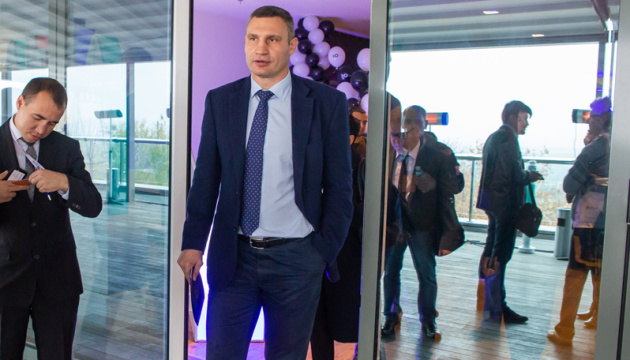 Vitali Klitschko turns into Santa Claus
Kyiv Mayor Vitali Klitschko has released a video with New Year and Christmas greetings.
The video was published on his official Facebook page on Friday, December 28.
In order to congratulate residents of Kyiv on the upcoming New Year and Orthodox Christmas, the mayor dressed as Santa Claus. In the video, Klitschko travels through the central streets of the city on a quad bike, waving at passers-by and giving gifts to children.
The Sofiyska Square with a Christmas tree and festive lights can also be seen in the video.
"Friends! We are changing the world around us ourselves. Let it be kinder, more beautiful and sincere! I congratulate you on the upcoming holidays. Happy New Year and Merry Christmas!" Klitschko said in the video.