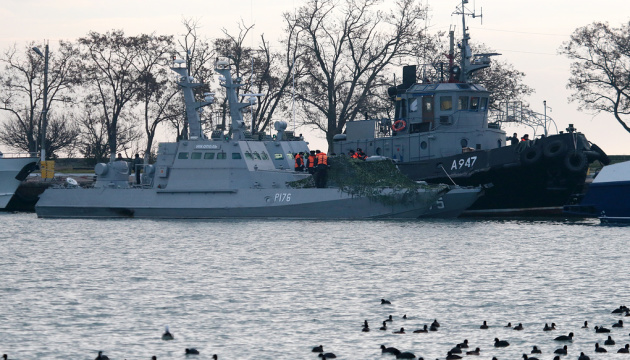 All Ukrainian sailors captured by Russia call themselves prisoners of war
All Ukrainian sailors captured by Russian military in the Kerch Strait on November 25 have said that they are prisoners of war, lawyer Nikolai Polozov has said.
"As of December 27, all 24 Ukrainian sailors have told investigators that they are prisoners of war. Two wounded sailors Andriy Eider and Andriy Artemenko said it today," he wrote on his Facebook page on Thursday, December 27.
On November 25, Russian border ships in the Kerch Strait fired on and seized three Ukrainian vessels that set sail from the port of Odesa to the port of Mariupol. There were 24 Ukrainian sailors on board.
Russian-controlled "courts" in occupied Crimea arrested all detained seamen for two months.
Twenty-one Ukrainian servicemen currently stay in Moscow's Lefortovo detention center, and three more wounded sailors are in the Matrosskaya Tishina prison.