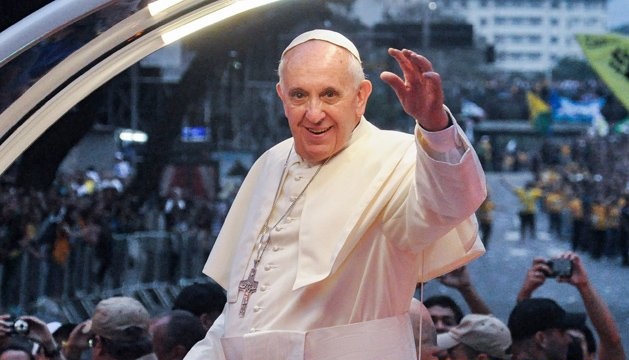 Pope Francis calls for peace in Ukraine
Pope Francis will pray for the friendly relations between the Orthodox communities in Ukraine.
"I am close to the Christian communities of the region, and I pray that they may develop relationships of fraternity and friendship," Pope Francis said in his Christmas Urbi et Orbi message.
First of all, the Pope called for peace in Ukraine: "May the Newborn Lord bring relief to the beloved land of Ukraine, yearning to regain a lasting peace that is slow to come. Only with a peace respectful of the rights of every nation can the country recover from the sufferings it has endured and restore dignified living conditions for its citizens."
As reported, the unification council of the local Orthodox Church of Ukraine took place at the Saint Sophia Cathedral in Kyiv on December 15. The clergy elected Metropolitan Epifaniy as the head of the new Orthodox Church of Ukraine. He will receive a tomos (decree) of autocephaly in Istanbul on January 6 after a joint liturgy.