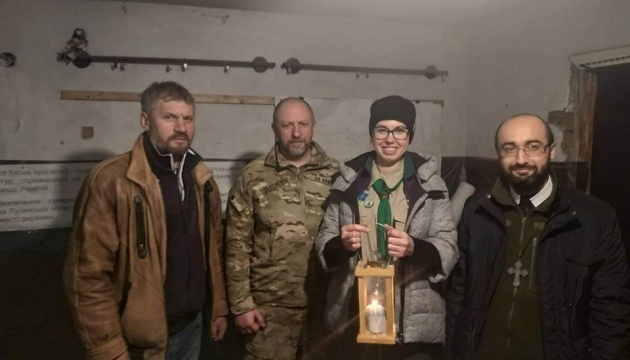 Bethlehem light brought to Joint Forces Operation area in Donbas. Photos
The Bethlehem light of peace has been brought to the Joint Forces Operation area in Luhansk region, eastern Ukraine.
"The representatives of the Plast national scout organization brought the Bethlehem light of peace to the soldiers of the brigade stationed in the village of Troitske, Luhansk region," the press center of the Joint Forces Operation Headquarters reports.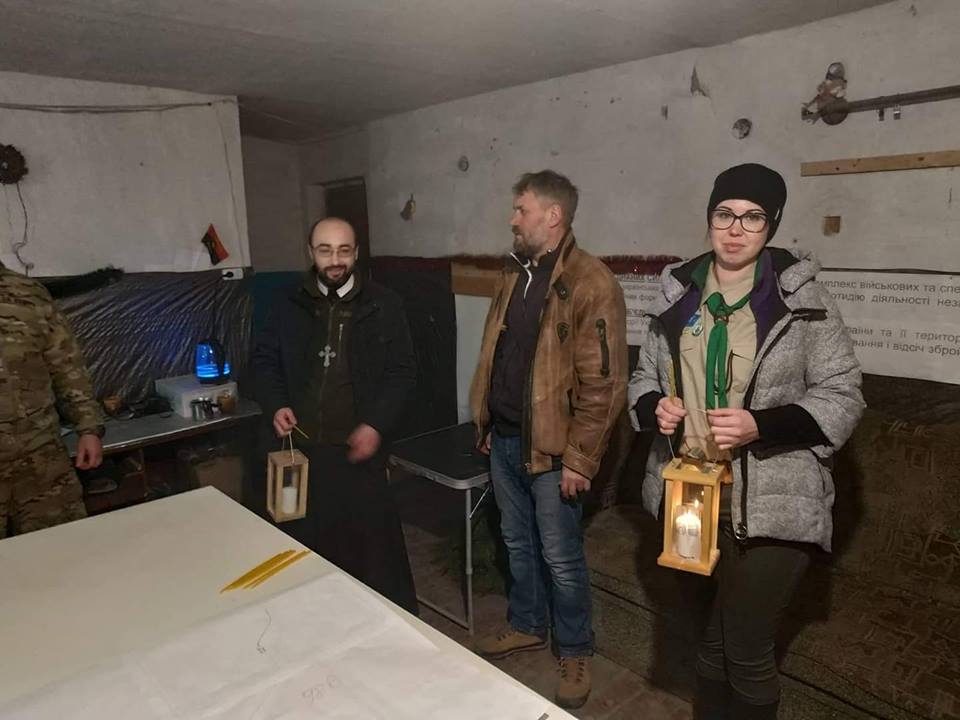 As noted, bringing the light of peace is the international annual scout action for the celebration of Christmas, which means spread of a symbolic fire lit on the birthplace of Jesus Christ. The burning fire symbolizes wishing all the best, peace of mind, love for people and the world.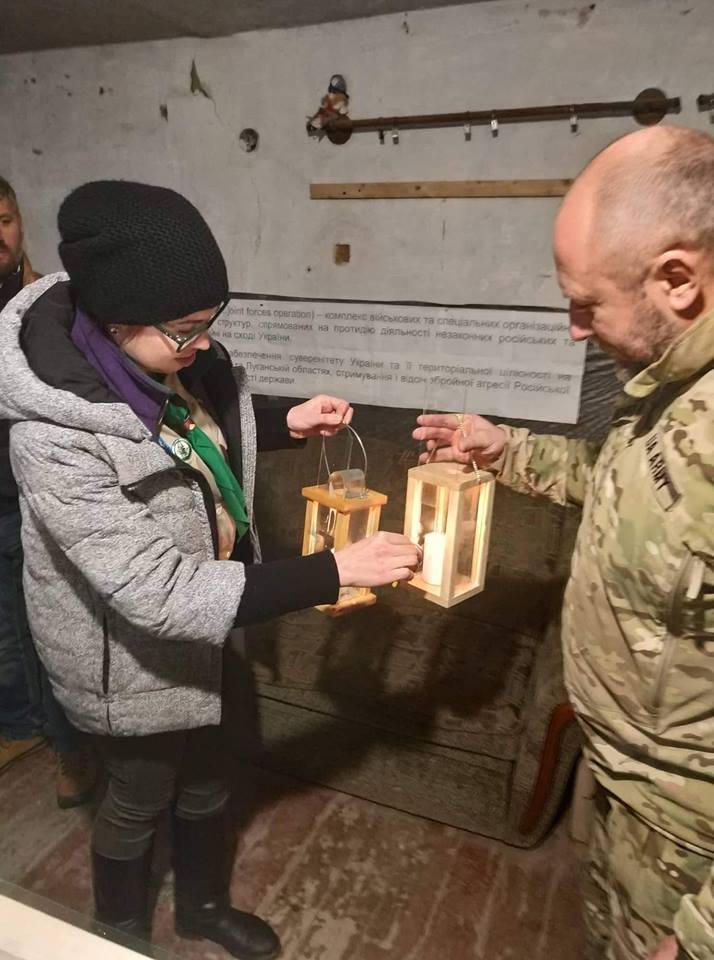 Bethlehem light shows solidarity for all those, who will celebrate Christmas far away from their homes, the JFO Headquarters noted.
Photos: JFO Headquarters, Facebook