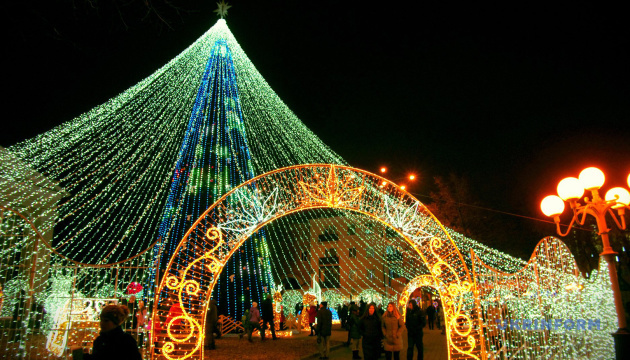 Parade of Christmas trees in different regions of Ukraine
A few days are left before the Christmas and New Year holidays begin in Ukraine. We offer an excursion to the cities of the country that have already lit their Christmas trees.
Kyiv
This year, a 25-meter Christmas tree is decorated with over 1,500 toys and three kilometers of cool white string lights, some in the form of crystals. Another innovation this year is a screen through which visitors will convey festive greetings.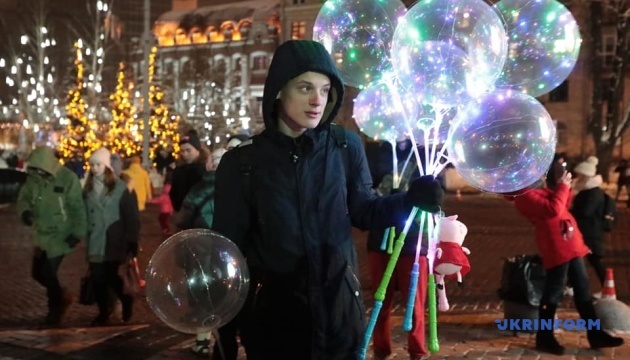 Kharkiv
The main New Year's tree of Kharkiv has been recognized as the highest in Ukraine - its height reaches 40 meters. It is also one of the most expensive, with about three million hryvnias spent on its construction.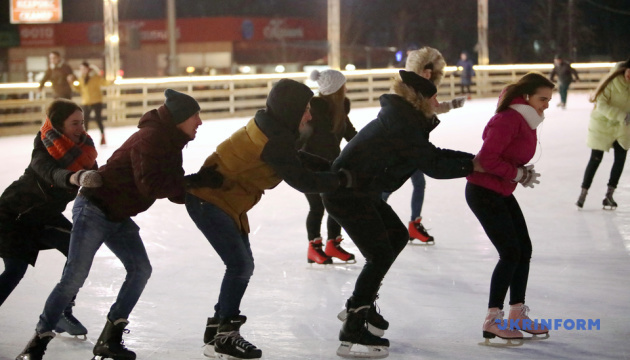 Lviv
In Lviv, a 20-meter fir tree shone with lights on the square near the Opera and Ballet Theater. This year, according to a good tradition, it was presented to the regional center by Nadiya Petrukh, a resident of the village of Buda, Yavoriv district. The tree has grown at her estate for almost 40 years.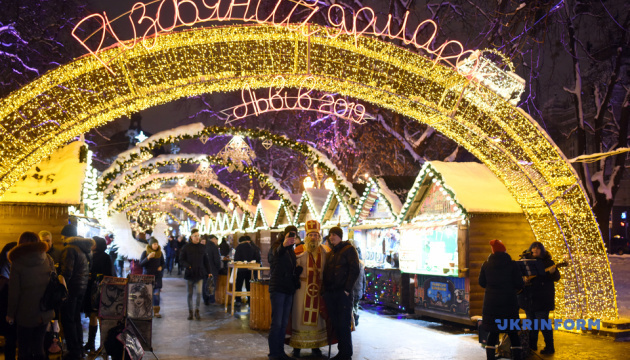 Ivano-Frankivsk
The main Christmas tree of Ivano-Frankivsk is artificial. It is 18 meters high.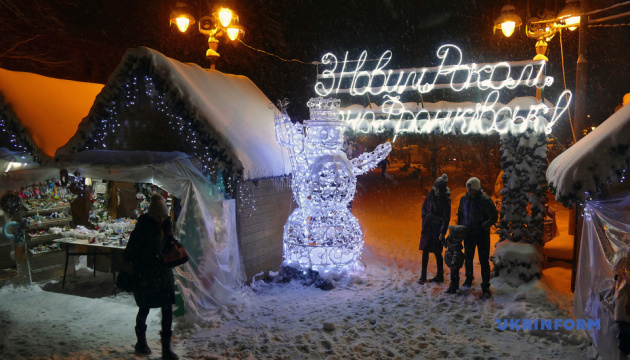 Odesa
The main Christmas tree installed next to the Odesa City Hall is 20 meters high and nine meters wide. The tree was decorated with about four kilometers of garlands and rope lights.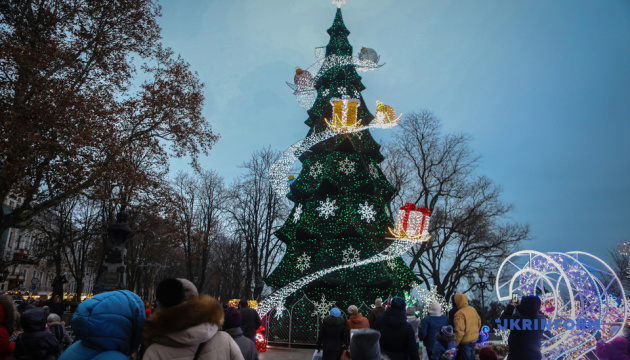 Chernihiv
In Chernihiv, an artificial Christmas tree with a height of 18 meters is installed for the fifth year in a row.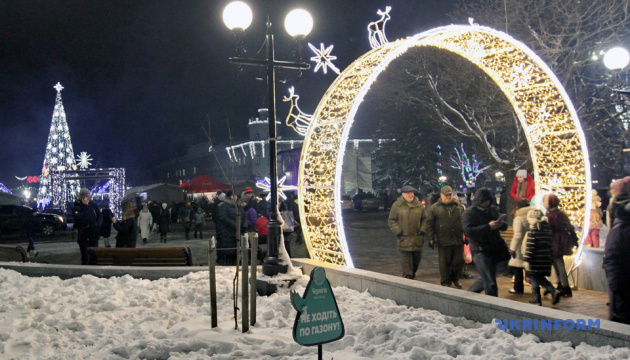 Mariupol
A 16-meter Christmas tree in Mariupol was installed on Tatralna Square near the Drama Theater. This year it was supplemented with new toys and a garland string light with two additional modes.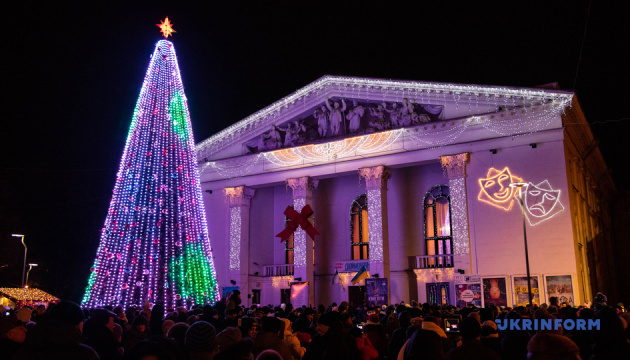 Poltava
This year, a Christmas tree in Poltava was decorated with a large tent made of garlands.