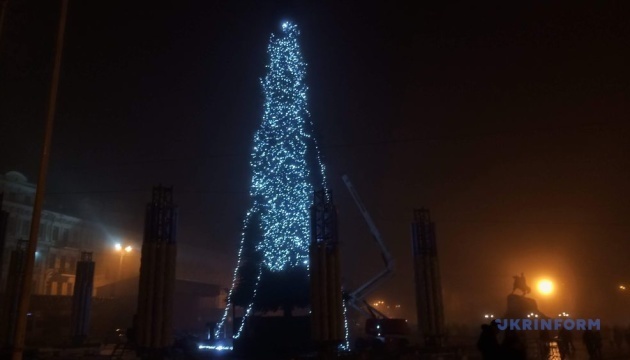 Ukraine's main Christmas tree tops European ranking
A Christmas tree in Kyiv has been recognized as the most beautiful in Europe.
"The capital of Ukraine is a perfect destination for travellers looking for authenticity, snow, tradition. There is not one but several Christmas markets in Kyiv. You can admire one of the most beautiful Christmas trees in Europe on St. Sophia Square," reads the article on European Best Destinations website.
The Christmas market in Kyiv is open to visitors from 19th December to 13th January.
A Christmas tree in Vilnius, the capital of Lithuania, ranks second, and a Christmas tree in Rome ranks third.
The Christmas trees in Prague (Czech Republic), Strasbourg (France), Vienna (Austria), Budapest (Hungary), Innsbruck (Austria), Brussels (Belgium), Frankfurt (Germany), Cologne (Germany), Tallinn (Estonia), Warsaw (Poland), Brasov (Romania), Stockholm (Sweden) and Paris (France) are also on the list.