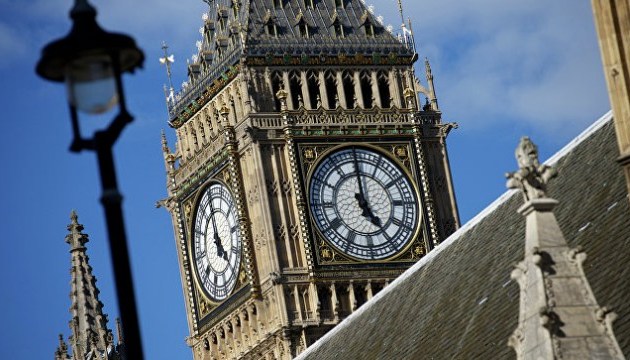 Ukrainians in London remind of Russian aggression. Video
Ukrainians in London have found their way to remind of Russian aggression and raise the funds to help victims of the war.
On the eve of the Christmas holidays, Ukrainians sang carols in the Trafalgar Square and near the residence of the Prime Minister of the United Kingdom at 10 Downing Street. The relevant video was published on the Voice of America website.
"We have been holding such an event for the third year in a row. I think it is important for Ukrainians as they have a tradition to sing Christmas carols on the Christmas Eve and on Christmas holidays. It is exactly the place, where they can come and listen to Ukrainian songs, talk to each other and support Ukrainian culture and traditions right here, abroad, in London," said Tetiana Vovnianko, the chief co-ordinator of the British-Ukrainian Aid.
In turn, British-Ukrainian Aid activist, Dr Rainer-Elk Anders said: "I am here to emphasize the fact that the war in Europe is ongoing. Almost 11,000 people died, and almost 12,500 children spend at least six hours a week in bomb shelters."
At 10 Downing Street, Ukrainians were singing Christmas carols under the rain near the permanent protest action for the release of Ukrainian film director Oleg Sentsov and against Russian aggression. The protesters held the posters reading "Free Sentsov!", "10,000 dead in Ukraine thanks to Putin," "Save Ukraine from Putin's red terror!"
https://ukrainian.voanews.com/a/4704531.html
Video: Voice of America
ol