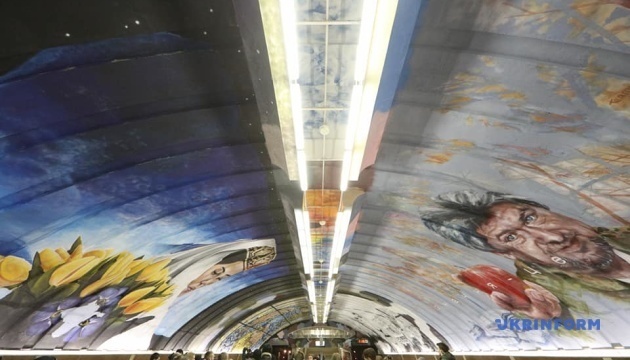 Eight murals presented in Kyiv Metro
The "More Than Us" art project of national unity has been presented at the Osokorky metro station in Kyiv.
Eight murals were created by artists from seven countries and Ukraine, according to an Ukrinform correspondent.
"We are presenting our art project devoted to our history, our culture, and art. This project has a lot of meanings for us. It brings not only a unifying stylistic task for Ukrainians. We would also like to make it a tourist attraction for people who come to Kyiv, because today street art is an interesting thing for people to come to New York or London. We would like Kyiv to be such a tourist city as well. We set a lot of tasks, and we are confident that all of them will be fulfilled," State Secretary of the Ministry of Information Policy of Ukraine Artem Bidenko said at the presentation.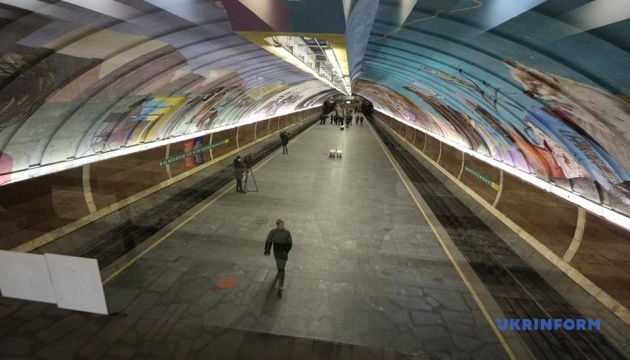 The curator of the project, Geo Leros, told at the event that all images are devoted to the national unity of Ukraine. The project was created for four months. Those who worked on it include Alexander Britcev from Ukraine, Matthew Dawn and Spear from Belgium, Apolo Torres from Brazil, Kraser from Spain, Jasm One from Switzerland, Mata Ruda from Costa Rica, and BkFoxx from the United States.
Artists from other countries flew to Kyiv several times to complete their work. The creation of murals took place at night, and artists worked for four to five hours. The total budget of the project amounted to UAH 3.65 million.
According to Bidenko, the cost includes tickets, accommodation of artists, paint, prime coating, and lifts.