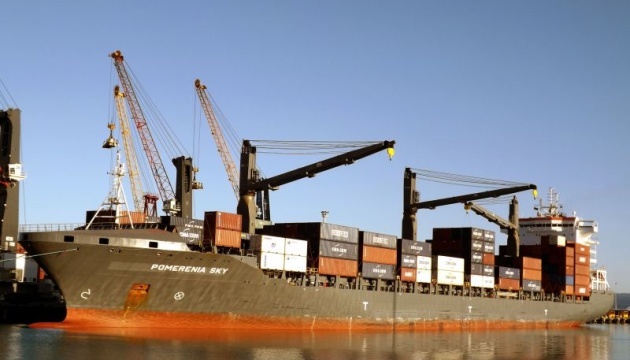 Pirates release crew of Pomerenia Sky ship, among them Ukrainian
The crew of the Pomerenia Sky container ship, which consisted of eight Poles, two Filipinos and a Ukrainian, have been released from captivity by Nigerian pirates, the Polish Foreign Ministry has reported.
"The crewmembers of the Pomerenia Sky ship, who were kidnapped at the end of October 2018 off the coast of Nigeria, have been released. All sailors, including eight Poles, are in a safe place and are waiting for a return to their families," the ministry said in a statement.
The Polish Foreign Ministry thanked the ship's owner and advisers for professional management of the complex case, and also expressed gratitude to the Nigerian authorities.
It recalled that this had been the fifth abduction of Poles in the Gulf of Guinea since 2013.
It was reported in late October that 11 crewmembers from the Pomerenia Sky ship, including eight Polish citizens, two Filipinos and a Ukrainian, had been abducted near the Nigerian coast.
The container ship flying the flag of Liberia was seized 50 nautical miles off the coast of Nigeria at 04.00 on October 27.