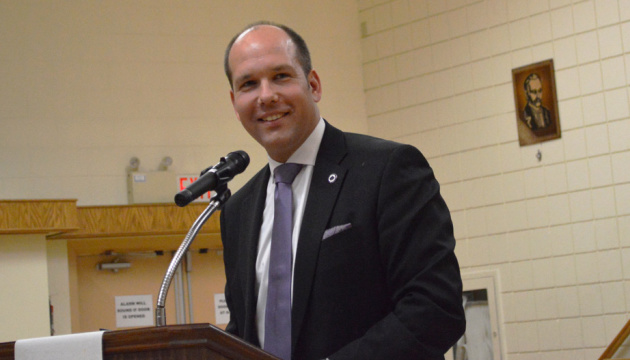 UWC welcomes establishment of new Ukrainian Autocephalous Orthodox Church
The Ukrainian World Congress (UWC) and the Ukrainian diaspora welcome the successful completion of the Unifying Synod on December 15, 2018 in Kyiv and the establishment of the Ukrainian Autocephalous Orthodox Church.
The relevant statement has been posted on the UWC website on December 16.
"We congratulate all orthodox Ukrainians with this truly historic moment. Only on the foundation of unification, in Ukraine and throughout the world, will Ukrainians become ever stronger in defending their faith, the interests of their nation, their free, independent and democratic state," stated UWC President Paul Grod.
According to the statement, an important role over the recent decades in the struggle for an independent Ukrainian Orthodox Church was "the steadfast position of His Holiness Patriarch Filaret, while in recent years - the staunch support of the state, and particularly President Petro Poroshenko, that created the necessary conditions for the development of churches in Ukraine."
Also, special gratitude was expressed "to the Mother Church of Constantinople, as it was the unwavering position of Ecumenical Patriarch Bartholomew that made this historic moment possible today."
The UWC also noted an important role of the congress with "consistent efforts toward achieving this goal - the establishment of an autocephalous Orthodox Church of Ukraine."
On January 6, 2019, the Tomos will be presented to His Beatitude Epifaniy, Metropolitan of Kyiv and All Ukraine, for the establishment of the new Autocephalous Church, and thus concluding the process of creating a single native autocephalous Orthodox Church of Ukraine.