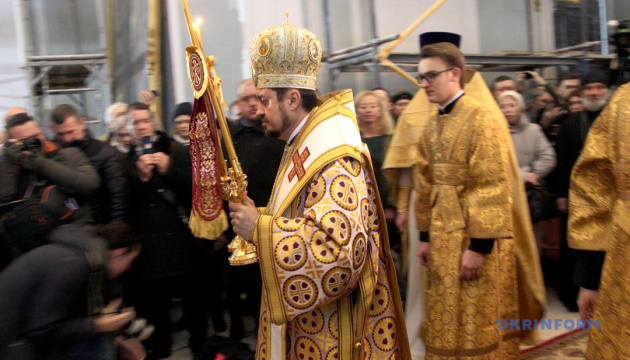 Kyiv Patriarchate decides on candidate for head of local church in Ukraine
The Ukrainian Orthodox Church of the Kyiv Patriarchate (UOC-KP) has selected a candidate for the post of primate of the local Ukrainian Orthodox Church from the diocese, UOC-KP spokesman, Archbishop Yevstratiy (Zorya) has said.
"We have a single proposal for the candidate to be offered to the Council," BBC Ukrainian quoted him as saying.
At the same time, he declined to name this person and added that the name would be known at the Unification Council in Kyiv on December 15.
According to Zorya, voting at the Council will be secret, as previously proposed by Ecumenical Patriarch Bartholomew.
According to a scheme proposed by the Ecumenical Patriarchate, at first all participants in the cathedral will select three main contenders, and then only bishops will elect the primate from among them by secret ballot.
On April 17, 2018, Ukrainian President Petro Poroshenko said he had sent an official appeal to the Ecumenical Patriarch with the request to grant autocephaly to the Ukrainian Orthodox Church.
On October 11, the Synod of the Ecumenical Patriarchate decided to grant a tomos (ordinance) of autocephaly to the Ukrainian Orthodox Church. The Synod of the Ecumenical Patriarchate at a three-day meeting that ended on November 29 adopted a draft constitutional statute of the Ukrainian church.
On December 5, the head of state said that the Unification Cathedral would be held at Saint Sophia Cathedral in Kyiv on December 15.