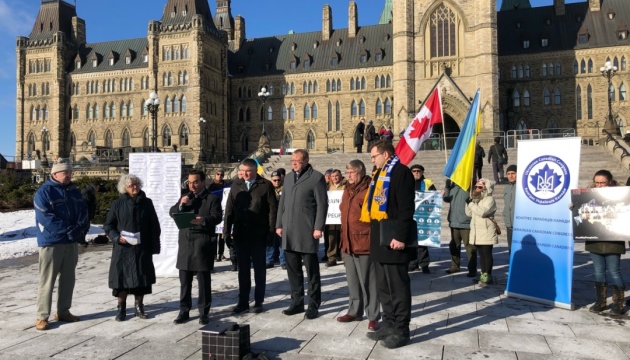 Rally in support of Ukrainian political prisoners held in Ottawa
The Ukrainian community has held a rally in support of Ukrainian political prisoners outside the building of the Canadian Parliament in Ottawa, according to an Ukrinform correspondent.
About 50 people took part in the rally, among them three deputies of parliament from different parties.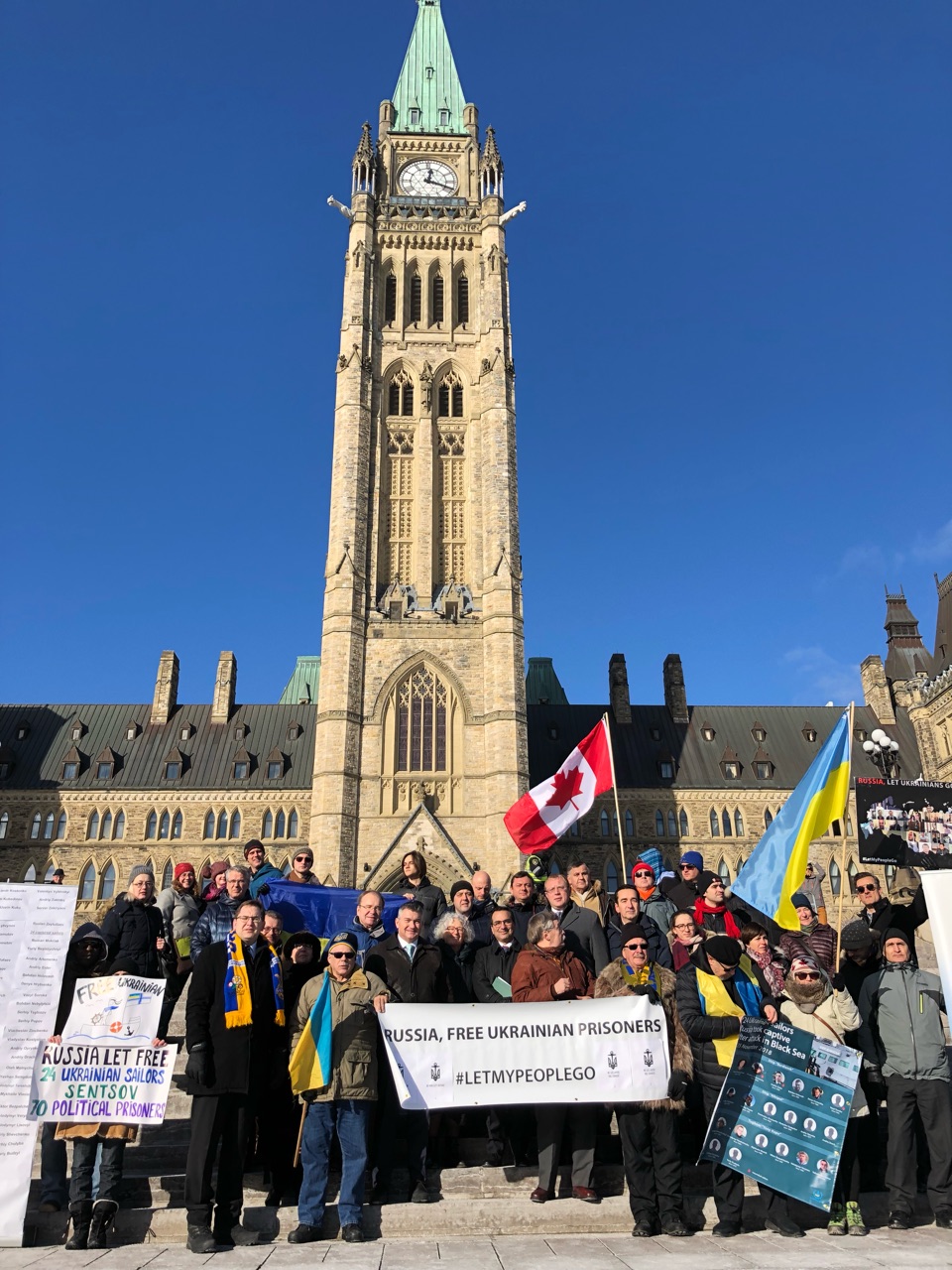 "The Ukrainian Canadian Congress calls for tougher sanctions against Russia, increased military support to Ukraine, the immediate release of sailors and other Ukrainians illegally held by Russia, as well as a buildup of NATO presence in the Black and Azov Seas," said UCC CEO Ihor Michalchyshyn, who organized the rally.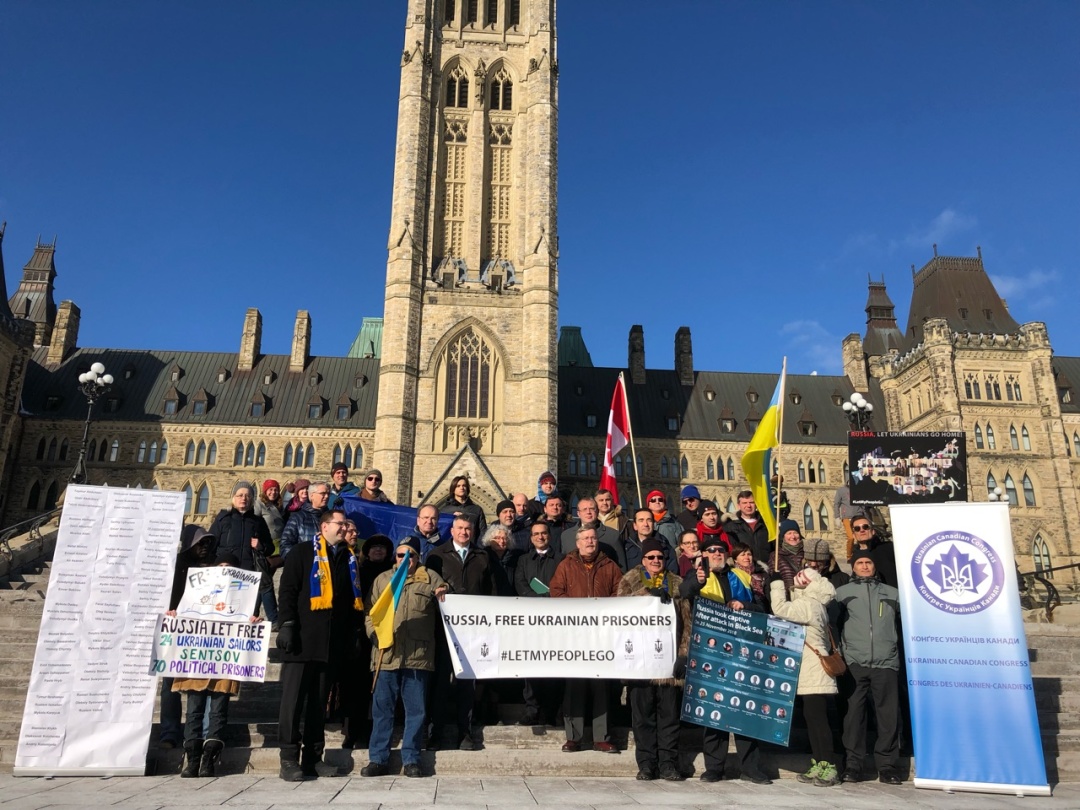 The participants in the rally were also addressed by deputies from the Liberal Party, the Conservative Party and the New Democratic Party, who, on behalf of the authorities and the opposition, assured Ukraine of support.
"We are very glad that all parties in parliament support Ukraine in this difficult time," Michalchyshyn said.
On Saturday, December 8, in Edmonton, the capital of the Canadian province of Alberta, the Ukrainian diaspora held a rally against Russian aggression.
op