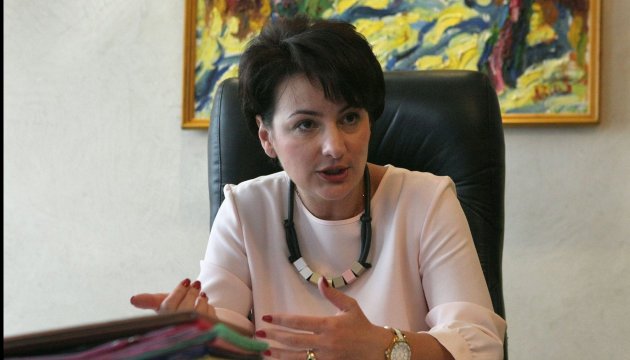 Almost half of Ukrainians not aware of their rights
Almost 50% of Ukrainian citizens are not aware of their rights and do not understand how to protect them, Ukrainian First Deputy Justice Minister Olena Sukmanova has said.
She said this, while speaking with a welcoming speech at the opening of the All-Ukrainian Law Week, an Ukrinform correspondent reports.
"Almost 50% of our citizens do not know and do not understand what rights belong to them, how to protect them, whom to address, and which body is responsible for restoring certain rights," Sukmanova said.
She added that as part of the nationwide project "I Have a Right," the Ukrainian Justice Ministry had already implemented several projects since May 2017, in particular, "Stop Bullying," "Stop Violence," "Stop Masks-Show," "There Are No Somebody Else's Children."
Sukmanova also added that due to the implementation of the project "There Are No Somebody Else's Children," "we have seen that almost 40% of all enforcement proceedings registered in our country are enforcement proceedings for alimony."
"That is, these are 40% of parents who do not understand the content of the rights and freedoms of their child and the content of their obligation to bring up their child," she said, adding that over UAH 4 billion has already been collected from dishonest parents since the beginning of the year.
The All-Ukrainian Law Week - a large-scale series of events designed to promote legal awareness and legal consciousness of citizens - begins in Ukraine on December 10.
During December 10-16, all government agencies and non-governmental organizations across Ukraine will conduct a variety of legal awareness activities - tell people what rights they have, how to enjoy them, and how to protect them.
op