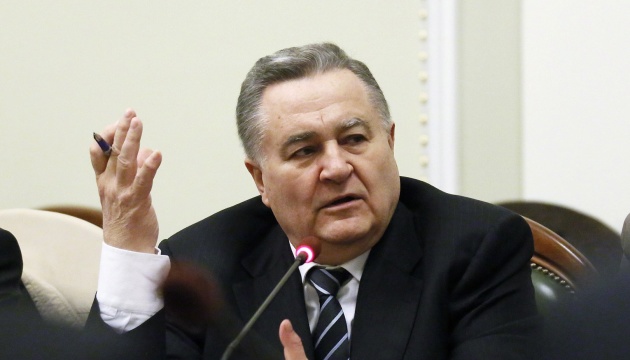 Ukraine proposes swapping 89 people for 42 Ukrainians - Marchuk
Ukraine's representative in the TCG Yevhen Marchuk said this live on the Priamy television channel, an Ukrinform correspondent reported.
"Today we have made an offer, but in writing these documents and proposals in the form of a formalized document were submitted by Ukraine a few days ago. We believe, and we emphasized today, that almost 90 people can see in the New Year together with their families. These are, first and foremost, 23 Russian citizens who stay in Ukrainian prisons. We are ready to exchange them for 23 Ukrainians who stay in the Kremlin prisons, that is, in Russia. That is, 23 for 23," Marchuk said.
In addition, he said, Ukraine is also ready to exchange 66 more persons for 19 Ukrainians. "That is, we pass 66 and get 19 of our people. That's absolutely realistic. We emphasized several times that Ukraine guarantees that these proposals may be fully prepared before the 27th [of December] and that the exchange procedure may start from the 27th," Marchuk said.
However, he said, the Russian side does not accept such a proposal, "explaining that Russia is not a party to the conflict, and it has no grounds to take Ukraine's position into account."
op