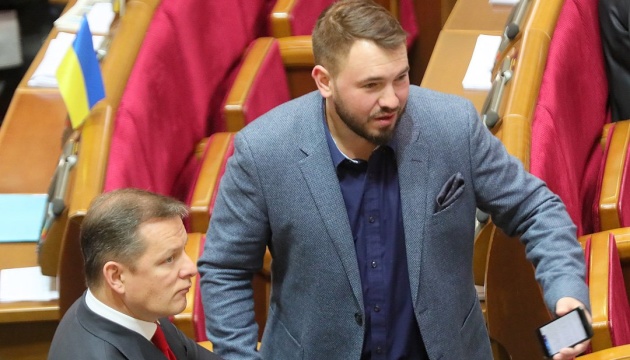 Radical Party MP detained in Czech Republic - Liashko
The police have arrested Ukraine's Radical Party MP Andriy Lozovy in Prague, party leader Oleh Liashko has reported on Facebook.
He wrote that the deputy had been detained at the airport before departing to Kyiv, when he tried to pay fake euros.
"According to Andriy, with whom I have just spoken, he bought a gift to his mother at the airport, but the euros, which he wanted to pay, turned out to be fake. Lozovy's aide got them exchanged in a Kyiv exchange office. Our police are now searching for foreign currency fraudsters, because the 'exchange office' has disappeared. Well, I hope the Czech police will immediately release Lozovy, who became a victim of foreign currency fraudsters," Liashko wrote.
op