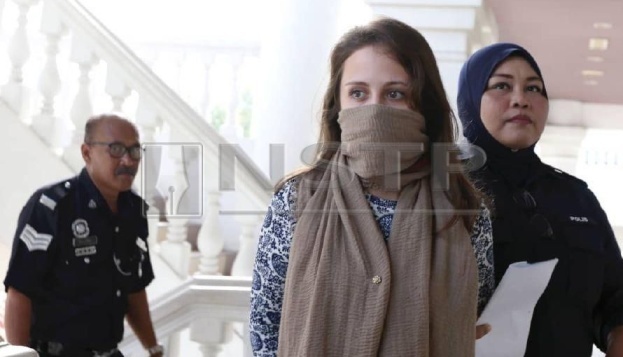 Ukrainian woman in Malaysia sentenced to life imprisonment for drug trafficking
A Ukrainian woman was sentenced to life imprisonment by the Malaysian High Court after she was found guilty of trafficking cocaine three years ago.
The accused, Klavdiia Lopatkina, 24, broke down in tears after Judge Datuk Abdul Wahab Mohamed meted out the sentence, New Straits Times reported.
In his judgement, Abdul Wahab said the accused had plenty of time to check on the two plastic bags she brought from Dubai to Kuala Lumpur and then to Penang.
"Instead, she just 'covered her eyes' and did not take the chance to check inside the bags which she claimed contained chocolates," he said.
Previously, Klavdiia was released by the High Court, but the prosecution team appealed at the Court of Appeal and the court ordered the accused to enter her defence.
Klavdiia, who was one-month pregnant when she was arrested, was charged with trafficking 1.5kg of cocaine at the Penang International Airport at 11am on Dec 31, 2015.
For that offence, she was charged under Section 39(B) of Dangerous Drugs Act 1952 which carries a death sentence if convicted.
Klavdiia, who gave birth to a baby girl while she was in prison, was represented by lawyers Datuk N. Sivananthan and Low Huey while the prosecution was carried out by Deputy Public Prosecutor Naizatul Zima Tajudin.