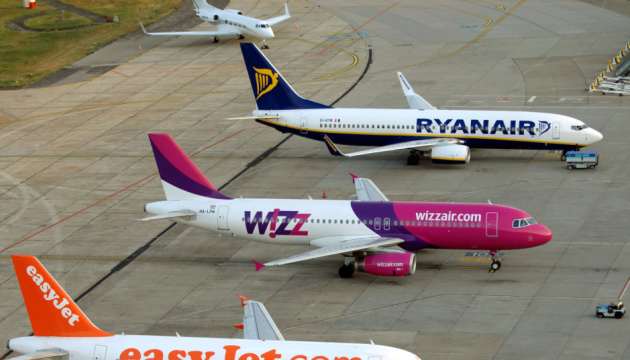 Poroshenko: 22 new flights launched from Ukrainian airports
Twenty-two new flights have been launched from Ukrainian airports.
"I dreamt about this when we opened symbolic doors to Europe on June 11 last year. Now we expand opportunities for Ukrainians to travel at competitive prices. Visa-free travels take action, and Europe becomes closer and more accessible," President of Ukraine Petro Poroshenko posted on Facebook.
As the President noted, 22 new flights have been launched from the Ukrainian airports. Most of them will be performed by Ryanair - 12 from Kyiv and 5 from Lviv. Wizz Air, Tarom and Atlasglobal airlines will also launch new flights.
On June 11, 2017, the decision of the Council of the European Union to introduce a visa-free regime for short trips of Ukrainian citizens to 30 countries of the European Union and the Schengen zone came into force.
Ukrainians, who have biometric passports, can enter the EU member states without visas for business, tourism purposes or visiting relatives for no more than 90 days during any 180-day period. To enter the Schengen Area, apart from biometric passports, Ukrainian citizens must also have documents confirming the purpose of the trip, the place of residence, the availability of sufficient financial means for this period of stay, the intention to return to the place of permanent residence, and health insurance.
ol