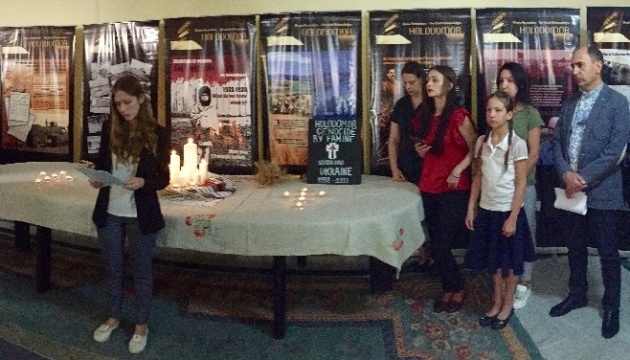 Egypt joins international action to commemorate Holodomor victims
October 27, Ukrainians in Egypt joined the international action "Light a candle of remembrance" dedicated to the 85th anniversary of the Holodomor of 1932-33 in Ukraine.
As the Embassy of Ukraine in the Arab Republic of Egypt reports, the event was attended by families of Ukrainian citizens, who permanently or temporarily reside in Egypt, the employees of the Embassy of Ukraine in Egypt and Ukrainian companies.
The participants in the action drew the attention of those present to the sad consequences caused by one of the most terrible tragedies of our time, calling to keep the memory of it to avoid repetition of the like in the future.
Those present got acquainted with the photo exhibition "Holodomor of 1932-1933 - genocide of the Ukrainian people" prepared by the Embassy based on the data of the Ukrainian Institute of National Remembrance.
Photo courtesy of the Embassy of Ukraine in the Arab Republic of Egypt
ol