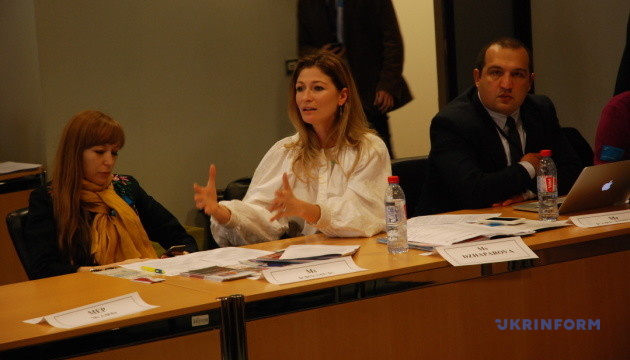 Crimea's information reintegration strategy to be approved within a month - Dzhaparova
The Cabinet of Ministers within a month will approve the Strategy for Information Reintegration of Crimea, according First Deputy Information Policy Minister Emine Dzhaparova.
"The strategy for Information Reintegration of Crimea will be adopted within a month. The week before, the National Security and Defense Council approved the decision that enforces the Cabinet of Ministers to accept this document," said Dzhaparova at a round table meeting held at Ukrinform.
According to her, the strategy envisages a clear solution as to how Ukraine and its international partners should work so that to return the territories currently occupied by the Russian Federation.
"The strategy for Information Reintegration of Crimea partly gives answers on what should be done. Because we understand that when the political and diplomatic framework of return is determined, there is also an information segment in terms of what work should be done so that not only return the territory, but also people who live in Crimea," she said.
She also reminded that the Information Policy Ministry is conducting communication campaigns to remind people that Crimea is a part of Ukraine.
iy