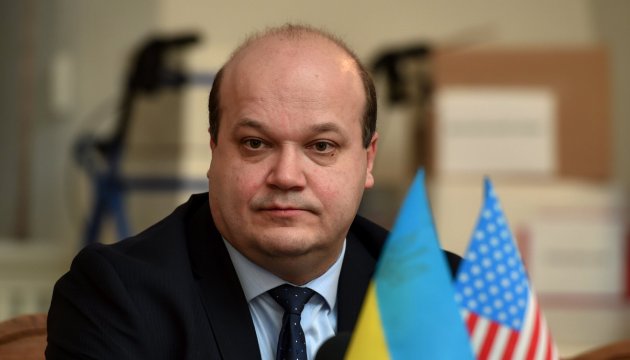 Ukraine's Embassy in U.S. extends condolences to families of Su-27 crash victims
Ukraine's Embassy in the United States has expressed condolences to the family of U.S. pilot Seth "Jethro" Nehring, who died in a plane crash during the Clear Sky 2018 exercise in Ukraine on October 16, and thanked the United States for supporting the Ukrainian army.
"Ambassador Valeriy Chaly and diplomats from Ukraine's Embassy in the United States extended their deepest condolences to the families and friends of the deceased pilots - a serviceman of the Ukrainian Air Force and a serviceman of the California Air National Guard, who died in a tragic accident of the Ukrainian Su-27 fighter at the international air exercise Clear Sky 2018," the embassy said in a statement on Thursday, October 18.
The embassy stressed that Ukraine and the U.S. are now interacting to investigate the causes of this tragedy.
"We are grateful to the United States of America for the unwavering support of Ukraine and the significant assistance of the Ukrainian army in raising the level of training of our military," the statement reads.
At the same time, according to the report, conducting such large-scale military exercises in Ukraine with the participation of NATO member states is "a powerful tool in strengthening international security in the region and in the world, as well as in a common resistance to Russian aggression."
op