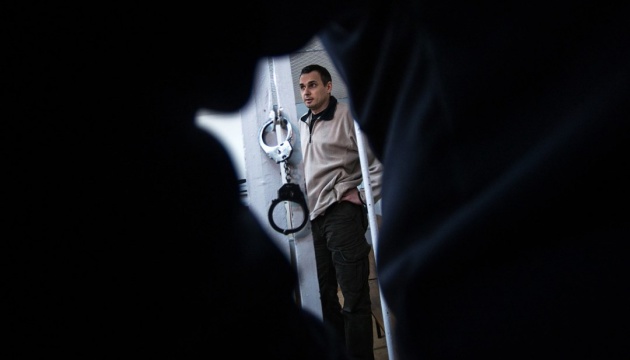 UK Foreign Secretary supports Sentsov's nomination for Sakharov Prize
UK Foreign Secretary Jeremy Hunt supports the nomination of Ukrainian political prisoner Oleg Sentsov for the Sakharov Prize for Freedom of Thought.
"Oleg Sentsov's 145 day hunger strike was a damning reflection of the injustice faced by Ukrainian political prisoners held by Russia. I welcome his nomination by European Parliament for this year's Sakharov Prize," Hunt posted on Twitter.
As reported, Ukrainian film director Oleg Sentsov was shortlisted for the Sakharov Prize for Freedom of Thought along with Mediterranean NGOs and Moroccan activist Zefzafi.
The final decision on winner will be announced in Strasbourg on October 25.
The Sakharov Prize for Freedom of Thought honours individuals and groups of people who have dedicated their lives to the defense of human rights and freedom of thought. Named after Russian scientist and dissident Andrei Sakharov, the prize was established in December 1988 by the European Parliament. A shortlist of nominees is drawn up annually by the Committee on Foreign Affairs and the Committee on Development.
ol