Sophia the robot developers, Ukraine's State Agency for e-Governance sign memorandum
The State Agency for e-Governance of Ukraine has signed a memorandum of cooperation with Hanson Robotics and AngelVest.
The document was signed at a press conference entitled "The first visit to Ukraine by world-famous gynoid named Sophia" at Ukrinform on Thursday, according to the news agency's correspondent.
The memorandum provides for the wider use of artificial intelligence technologies and robotics in all spheres of life and economic sectors of Ukraine, as well as the creation of an international center for the study and development of AI technology and robotics.
The press conference at Ukrinform was attended by Sophia the robot, Director and Chief Financial Officer of Hanson Robotics, Founder of the AngelVest Investment Company David Chen, AngelVest representative in Ukraine, venture capital investor Mark Ginzburg, Head of the State Agency for e-Governance of Ukraine Oleksandr Ryzhenko and Director of the Key Strategy Agency Yana Kucherenko.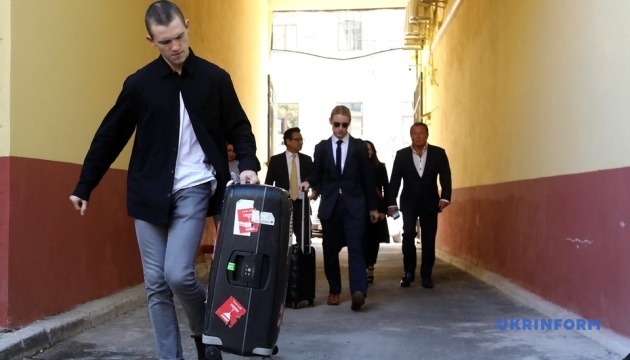 Hanson Robotics is a Hong Kong company that developed a female humanoid robot Sophia.
op