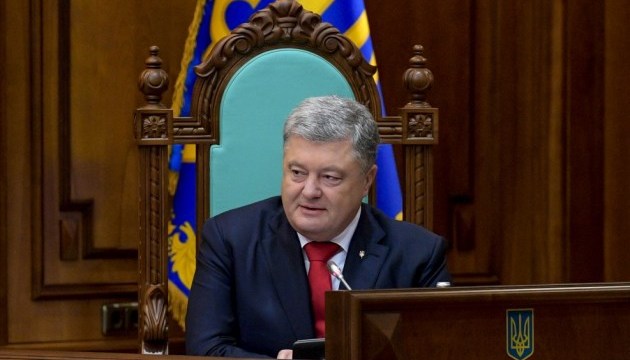 Education reform started to yield results – Poroshenko
President Petro Poroshenko has said that the education reform is currently one the most important reforms in the country and the first changes can already be seen at primary schools.
He stated this in his speech at the Global Teacher Prize Ukraine 2018 Award Ceremony aimed to mark the achievements of Ukrainian teachers, the president's press service reported on Sunday evening.
"The upbringing and formation of the future individual depends on two factors - parents and teachers. If you ask me which reform is the most important, I will answer - the education one. Who has any doubts about this - come and look at the modern first-graders [who are studying] under the program "New Ukrainian School." Look how they run to school, because they like it. Look how teachers meet them. And this is already a huge change that is taking place, because they are already being brought up in a different way," the President emphasized.
According to Poroshenko, at present with the beginning of secondary school reform, inclusive education is being implemented too, and among the teachers who participated in the Global Teacher Prize Ukraine contest were also those who specialize in inclusive education. He also stressed that the society changes the attitude towards people with special needs.
Also at the ceremony, Poroshenko presented gifts to the teachers who entered the final of the Global Teacher Prize Ukraine 2018.
On October 7, the Teachers' Day was marked in Ukraine.
iy