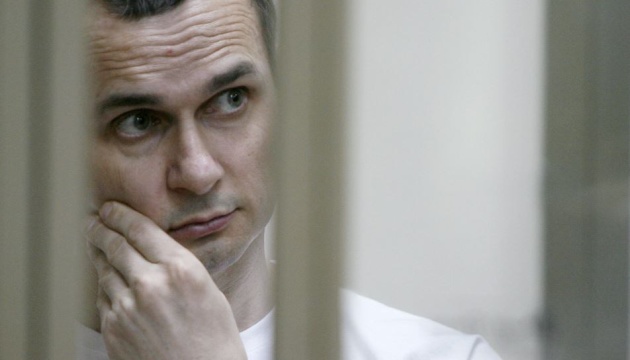 ECHR accepts Sentsov's complaint against Russia
The European Court of Human Rights (ECHR) has accepted a lawsuit filed by Ukrainian filmmaker Oleg Sentsov, who was illegally convicted in Russia, the head of the Agora international human rights group, Pavel Chikov, has said on his Telegram channel.
"One more super news. The ECHR has communicated the case of Oleg Sentsov. The court linked his complaint to the case 'Ukraine v. Russia' about the annexation of Crimea. Lawyer Natalia Dobreva is working," Chikov wrote.
According to him, Sentsov says in his complaint to the ECHR that there has been a violation of Article 3 (prohibition of torture) and Article 5 (right to liberty and security) of the European Convention on Human Rights in respect of him by the Russian authorities. According to the message by the ECHR, which was published by the human rights defender, the Russian government has been requested to submit its observations on the admissibility and merits of the case by January 16, 2019.
At the same time, the ECHR specified that the court's proceedings in the Sentsov case had been adjourned pending the outcome of the proceedings in the case "Ukraine v. Russia" concerning the annexation of Crimea.
On May 14, Sentsov declared an indefinite hunger strike demanding the release of all Ukrainian political prisoners held in Russia.
op