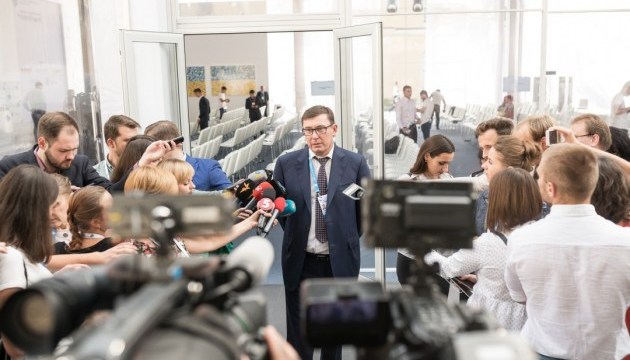 SBU opens case over scandal with Hungarian passports
Ukrainian Prosecutor General Yuriy Lutsenko has said that dual citizenship is banned by Ukraine's Constitution and those who have dual citizenship will be stripped of their Ukrainian citizenship.
He told this to journalists after a meeting of the Verkhovna Rada Committee on National Security and Defense on Thursday, according to an Ukrinform correspondent.
"A respective proceeding has been registered. The Security Service of Ukraine is conducting an investigation. We are in charge of procedural control. Obtaining dual citizenship is strictly prohibited by Ukraine's Constitution. There cannot be two interpretations here. If there is evidence of dual citizenship, this must be punished," Lutsenko said, when asked whether the Prosecutor General's Office will check the case of Hungarian passports issued to Ukrainian citizens.
He recalled the case of Ukrainian MP Andriy Artemenko, who had the citizenship of Canada and other states.
"When his dual citizenship was established, the president acted exclusively within his competence, defending the Constitution and stripping him of his Ukrainian citizenship. If the SBU establishes such cases against any other persons during the investigation, be it mayors, ministers, retirees, servicemen, the action will be the same - the deprivation of Ukrainian citizenship," Lutsenko said.
As was reported earlier, Ukrinform published a video in which Hungarian passports are issued to Ukrainian citizens at the Hungarian Consulate in Berehove, Zakarpattia region. The procedure was accompanied by a glass of champagne to mark the receipt of a second citizenship and instructions - to conceal the fact of Hungarian citizenship from the Ukrainian authorities.
Ukrainian Foreign Minister Pavlo Klimkin said that the Hungarian consul, who hands over Hungarian passports to Ukrainians in the video, would not remain in Ukraine.
op