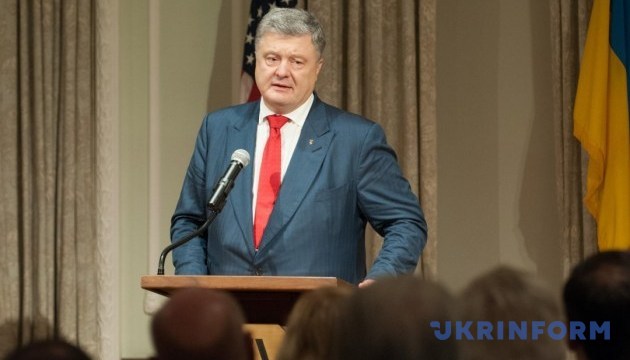 Ukraine expects U.S. to recognize Holodomor as genocide at congressional committee level
Ukrainian President Petro Poroshenko has highly appreciated the efforts of the Ukrainian community in the United States in recognizing the Holodomor of 1932-1933 as genocide of the Ukrainian people.
He said this at a meeting with the leaders of the Ukrainian community in the United States during his working visit to New York, the press service of the head of state reported.
"We have to tell the truth. The truth about the Holodomor. The terrible events of 1932-1933 left a horrible imprint on Ukrainian soul. The Holodomor is synonymous with an unprecedented human tragedy. I thank you very much for making tremendous efforts so that 12 states at the local level could recognize our tragedy as genocide," Poroshenko said.
At the same time, he stressed that Ukraine was waiting for the decision of the U.S. Congress to recognize the Holodomor as genocide at the congressional committee level.
The president also thanked the Ukrainian Congress Committee of America for the steps that have been taken in this regard.
op