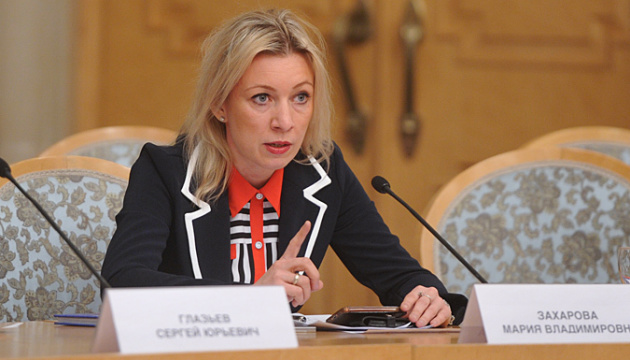 Russia not planning to stop inspecting vessels in Sea of Azov
Russian Foreign Ministry spokeswoman Maria Zakharova has said Russia does not intend to stop inspecting vessels in the waters of the Kerch Strait and the Sea of Azov, as it is allegedly not contrary to international law.
She stated this at a briefing on Thursday, according to TASS.
"They [Russia's actions on inspecting vessels] do not contradict any rules of international law that can be applied to this water area [the Sea of Azov]. Russia's right to carry out such actions is unambiguously confirmed by the practice of other states exercising their sovereign rights as regards inland waters," Zakharova said.
Thus, according to her, Russia will continue to "take the necessary measures to ensure security in the Sea of Azov and the Kerch Strait."
At the same time, she referred to bilateral agreements between Kyiv and Moscow on the legal status of the Sea of Azov and the Kerch Strait as internal waters of Russia and Ukraine.
Earlier, Leonid Osavoliuk, Ukraine's representative on the contractual and legal registration of the state border of Ukraine (2011-2016), said that the detention by Russian warships of Ukrainian and foreign vessels in the Ukrainian part of the Sea of Azov and the Kerch Strait is a flagrant violation.
He said that the international law of the sea also allows warships to inspect foreign vessels, but only in case of suspicion of piracy, slave trade, unauthorized broadcasting. An exception for the stopping of vessels, including Russian ones, may be only the order of the passage along the Kerch Strait. It should be taken into account that main navigable routes pass precisely in the Ukrainian inland waters of these water areas.